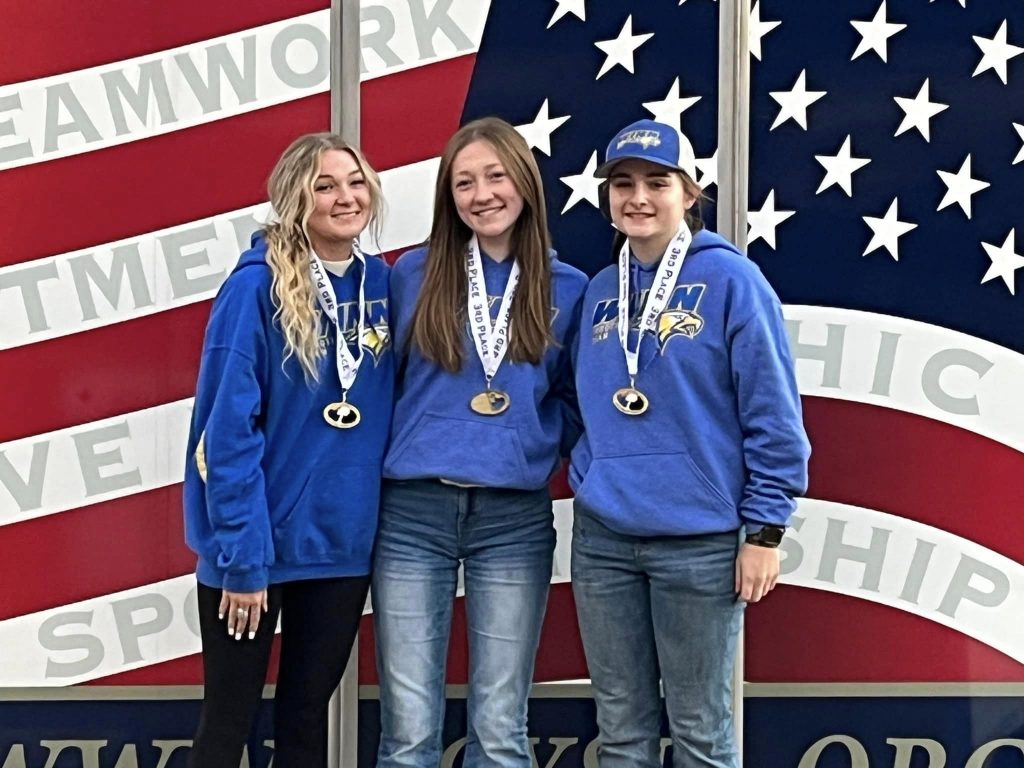 GEORGETOWN – Eagle shooters Dani Goings, left, Abby Lewis and Ella Grace Harrison returned to the podium at Backwoods Quail Club. The Senior 1st Year team finished in third place with a score of 219. Harrison shot 83, Lewis shot 78 and Goings shot 58. Harrison's score was third highest overall in her division.
Eagle shooters Michael Armstrong (80), Colton Newman (88) and Landon Smith (78) finished in sixth place in the 1st Year division.
Benjamin Clowney (83), Connor Little (86) and Douglas Sims (72) finished in 11th place in the Senior Advanced division with a score of 241. Hilton Head Christian stood atop the podium in the Sr. Adv. division with a team score of 265.