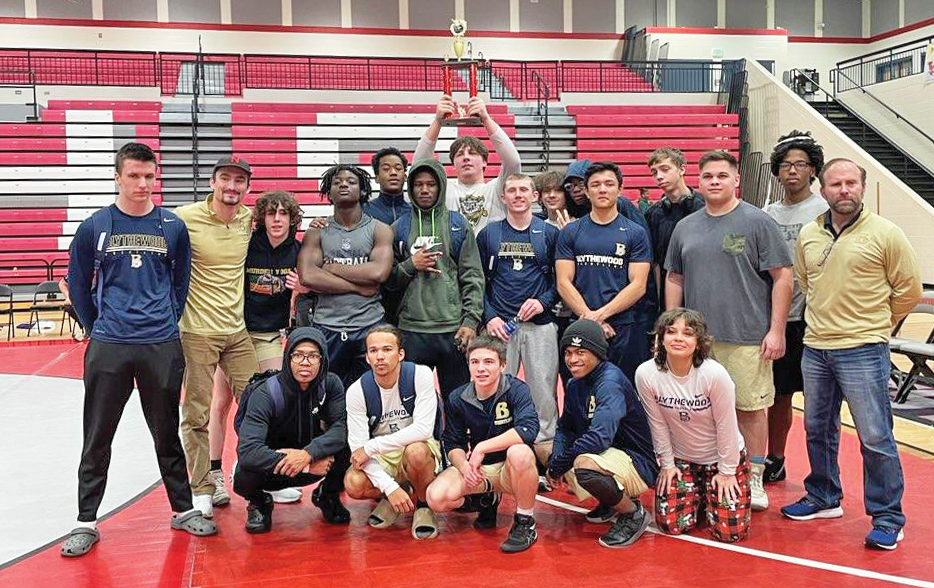 BLYTHEWOOD – Blythewood's wrestling team got back on track this weekend, placing second in the Westwood's Clash at the Castle Duals.  The Bengals went 3-1 on the day to move to 13-8 on the season.
The day began against South Aiken; the most critical match saw 126lbs Giovanni Williams pin his opponent in the 3rd period. Williams's win propelled the Bengals to a 41-39 win.
The Bengals matched up against a tough Hartsville squad in round two. Blythewood took a 52-28 win after big pins by Rolland Boisvert (106lbs) and Jordin Culbreath (195lbs).
In the third round, Blythewood and Westwood faced off. Blythewood went 3-0 with a 43-33 win. Highlighting the win was Luke Ely's third period pin at 220lbs.
The Bengals faced powerhouse Northwestern in the championship match. Trailing 40-11, Blythewood rolled out 3 straight pins and got a forfeit. They entered the last match down 40-35, came up just short falling 45-35.