BLYTHEWOOD – Thus far into the season, the Blythewood boys' basketball team has perimeter shooting down pat. The inside game could use a little work.
The Bengals held off a furious challenge from Fort Mill in its Region 3-5A opener with steady 3-point shooting and crisp ball-handling in a critical clock-draining final stretch, coming off the court with a 66-63 victory, their seventh straight win.
"I thought we did a decent job once we got it started," head coach Zeke Washington said about the final three minutes of the game. "You know you've got to get free throws down the stretch. You've got to keep the ball away, you've got to hit free throws. They were a little tired because it was hard for them to stay with us."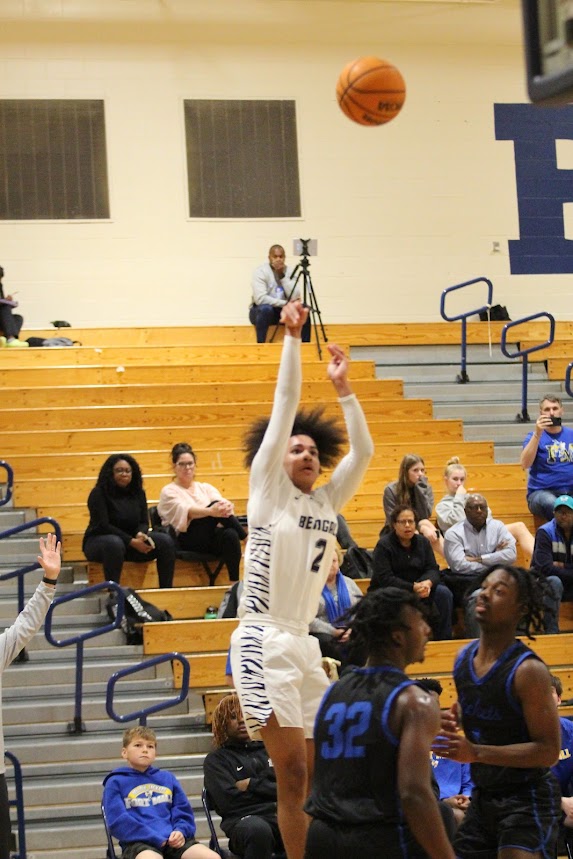 Blythewood (12-5) drained 13 3-pointers on the night, with Lamont Jackson making six 3s to boost his game-high 26 points on the night. Will Olden had three 3s and 12 points, and Jaiden Haltiwanger had three 3s and 11 points.
For as lights-out as they were behind the 3-point arc, the Bengals came up with just 11 baskets, as Fort Mill (7-9) played dominant under the nets.
Zach Jennings scored 15 points and Gabriel Tooper added 11 points to lead the Yellow Jackets.
The Yellow Jackets made 18 shots inside the arc and were 24-for-41 in shooting on the night. Blythewood was 24-for-37 in shooting, but only made 11 2-pointers.
"We've got to do a better job of establishing the low-post game," Washington said. "It's hard on our post players because they have to play inside, and they have to guard guards—most people are playing five guards—and they've got to press full court. We ask them to do a lot of guard-like things but we still need them to play under the basket some, and we have to get better at doing that. It's not easy."
Fort Mill jumped out to an 8-point lead before Jackson sank two 3s and Will Olden had a basket. Haltiwanger's 3 at the first-quarter buzzer cut the Yellow Jackets' lead to 16-13.
While Blythewood struggled to get defensive rebounds and points in the paint in the second quarter, it kept draining 3s. Jackson had five 3s in the first half and Haltiwanger had all three of his. Jackson's steal and 3-pointer at the halftime buzzer tied the game at 34.
Blythewood did hit some short-range jumpers and got some transition points in the third quarter, but Fort Mill kept its inside and outside shooting stroke steady, building a 51-45 lead on A.J. Washington's 3-point play in the final second of the third.
The Yellow Jackets kept it a 6-point game until Drayden Young sank a 3 at the 6:12 mark and Olden hit a game-tying 3 with 4:55 left.
With the game knotted at 56, Fort Mill's Braylon McCain hit a 2 to make it 58-56. An Olden foul shot at the 4:02 mark and Jackson's steal and basket 10 seconds later gave Blythewood a 59-58 lead. Another Olden 3 made it 62-58 with 2:28 left, and from there Blythewood's ball-handling skills were put to the test.
The Bengals, who beat White Knoll 70-46 Friday night, passed that test, albeit giving up a basket to Christian McCain with 1:33 left. After that bucket the Yellow Jackets fouled Blythewood three times. The last of those fouls brought Jackson to the line and he sank both free throws to put Blythewood up 64-60 with 44 seconds left.
Darryl Carrington hit a 3-pointer at the buzzer for the final score.
While staying on the winning side, Washington said his team has to get to work in the midst of region play.
"We have so much work to do," he said. Hopefully we can. We have so many distractions, but we have to focus on trying to get better."
---
The Blythewood girls (12-7, 1-0) had no such trouble against the Fort Mill girls (6-10).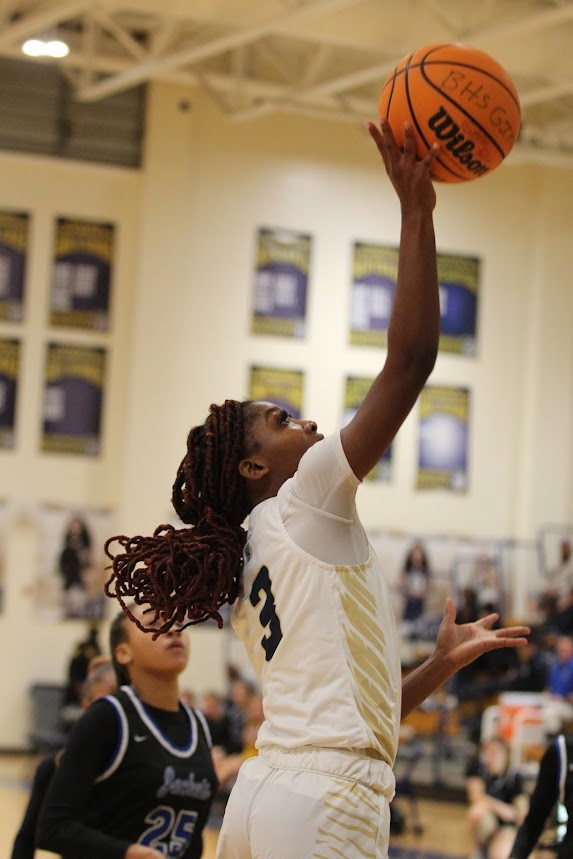 Chase Thomas led the way with 16 points and India Williams had 13 as the Bengals eased past the Yellow Jackets 60-44.
"I feel like if you get that first region win, it's just easier, starting with one up instead of one down," head coach Steve Inabinet said. "We felt pretty good going in. You never know what's going to happen, but we were hoping we could pull it out."
Fresh from a 62-51 non-region win over White Knoll Friday night, Blythewood worked up a double-digit lead early in the second quarter and led 33-20 at the half. Fort Mill hit four 3-pointers in the third quarter but Blythewood kept pace with two baskets from Madison Brown, one each from Jasmine Young and Aniya Fluker, a 3 from Williams, and four foul shots from Thomas. The Bengals led 50-35 going into the final quarter and held off the Yellow Jackets 10-9 to secure the region-opening win.
"We're still trying to find our way," he said. "Our 3s weren't falling tonight. We've been doing a lot of shooting and we started off hitting some, but we've got to get better. It's not a big part of our offense but we try to put one in every now and then."
Fort Mill is At Rock Hill Friday and at home against Spring Valley Tuesday.
Blythewood is at Nation Ford Friday and at home against Clover Tuesday.
Boys
Fort Mill – 16-18-17-12 — 63
Blythewood – 13-21-11-21 — 66
Fort Mill: Zach Jennings 15, Gabriel Tooper 11, B. McCain 9, C. McCain 8, Carrington 7, Washington 6, Parker 3, Adams 2, Anderson 2
Blythewood: Lamont Jackson 26, Will Olden 12, Jaiden Haltiwanger 11, Mazyck 6, Coker 4, Young 3, Guess 2, Stevens 2.
Girls
Fort Mill – 11-9-15-9 — 44
Blythewood – 20-13-17-10 — 60
Fort Mill: Lydia Laney 16, Ja. Chambliss 8, Barber 6, Ju. Chambliss 6, Reyes 3, Marker 3, Kirby 2.
Blythewood: Chase Thomas 16, India Williams 13, Young 8, Hightower 7, Fluker 6, Brown 4, Thomas 4, Simmons 2.