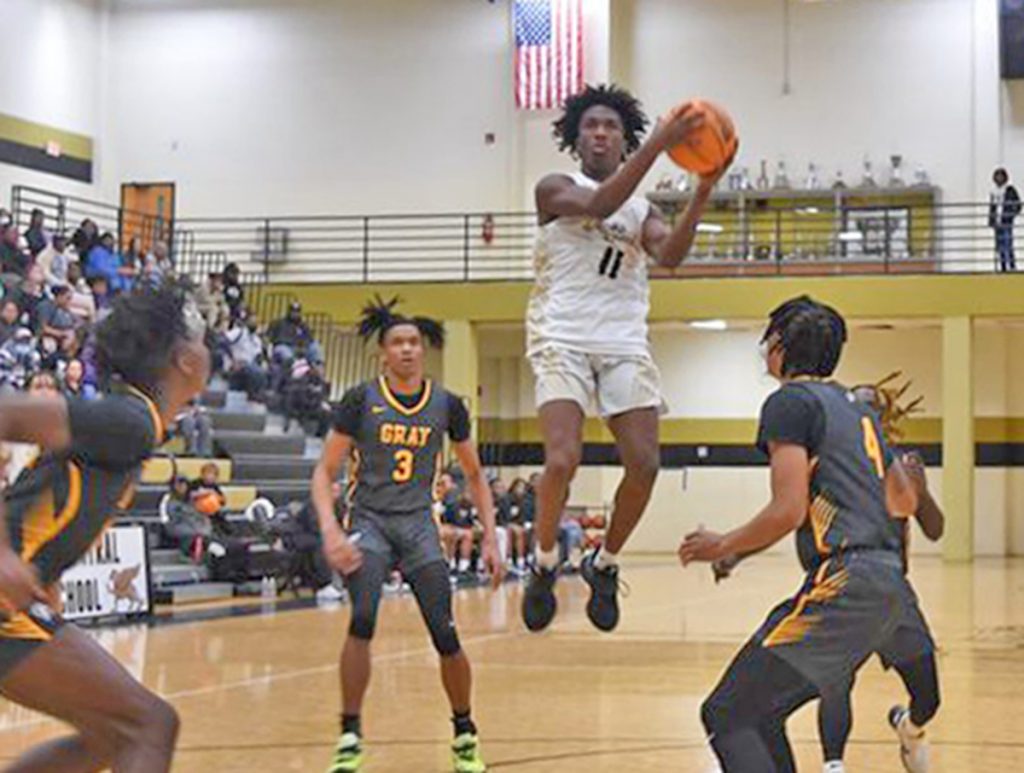 WINNSBORO – Fairfield Central girls' basketball ushered in 2023 with a big win over Great Falls.
The Griffins traveled to Great Falls on Friday, Jan. 6 and came away with a 68-23 win.
Sophomore Jordyn Adams put up a season-high 30 points in the win, finishing the game with a 71% field goal percentage. Senior Jamya Kennedy added 14 points, Amari Cook and Jazzlyn McMillan both had 8.
Adams also added five assists, six steals and a pair of rebounds. McMillan, an eighth grader, had seven rebounds, two assists, a steal and a block. Cook had three steals, three rebounds and two assists. Kennedy had five rebounds, an assist and a block. Ashlynn Pinkney, also an eighth grader, and three rebounds, two steals and a blocked shot.
The Griffin girls returned to Winnsboro on Tuesday to host Gray Collegiate for their first region game of the season.
Fairfield trailed by seven after the first quarter. Gray extended its lead to 32-21 by the half.
The Griffins held Gray to 13 and 9 points in the final two quarters, but their offense struggled to close the gap as Fairfield fell 37-54.
Despite putting up a tough fight, Fairfield Central boys dropped their first game of 2023 last Friday to Great Falls.
Down 16-9 after a quarter of play, the Griffins found some footing. They held the Red Devils to only seven points in the second and put up 12. They trailed by only 2 at halftime.
A tight third quarter put the Griffins within two points (38-39) of the lead with only eight minutes remaining.
Great Falls surged late in the game, outscoring Fairfield 21-10 in the final quarter to take the 60-48 win.
The Griffins were not able to contain a tough Gray Collegiate on Tuesday when they hosted the War Eagles in Winnsboro. Gray took the region game with an 83-25 final.
The losses to Gray put both Fairfield teams at 0-1 in region play.
Fairfield will travel to West Columbia on Friday for their second game against Gray Collegiate.
They'll face Columbia next week, away on Tuesday and at home on Friday. They're also set to host Newberry on Wednesday for a non-region game.