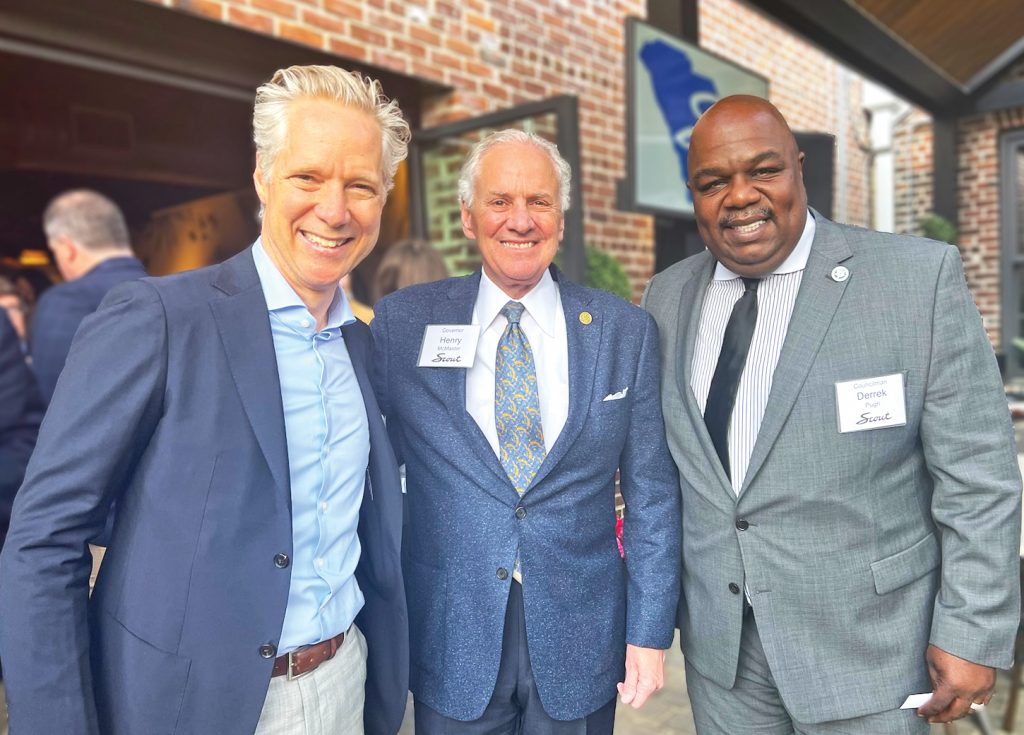 COLUMBIA – During a press conference on Monday, Scout Motors Inc hosted an official signing ceremony of the Project Development Agreement with Scout President and CEO Scott Keogh, Governor Henry McMaster and Secretary of Commerce Harry Lightsey.
Earlier, McMaster signed House Bill 3604, the joint resolution to approve the largest economic investment in the state's history.
Following the press conference and signings, Scout and SC state officials hosted a series of media roundtables where Keogh and other state and county leaders fielded questions from the media. The following are the answers to some of those questions.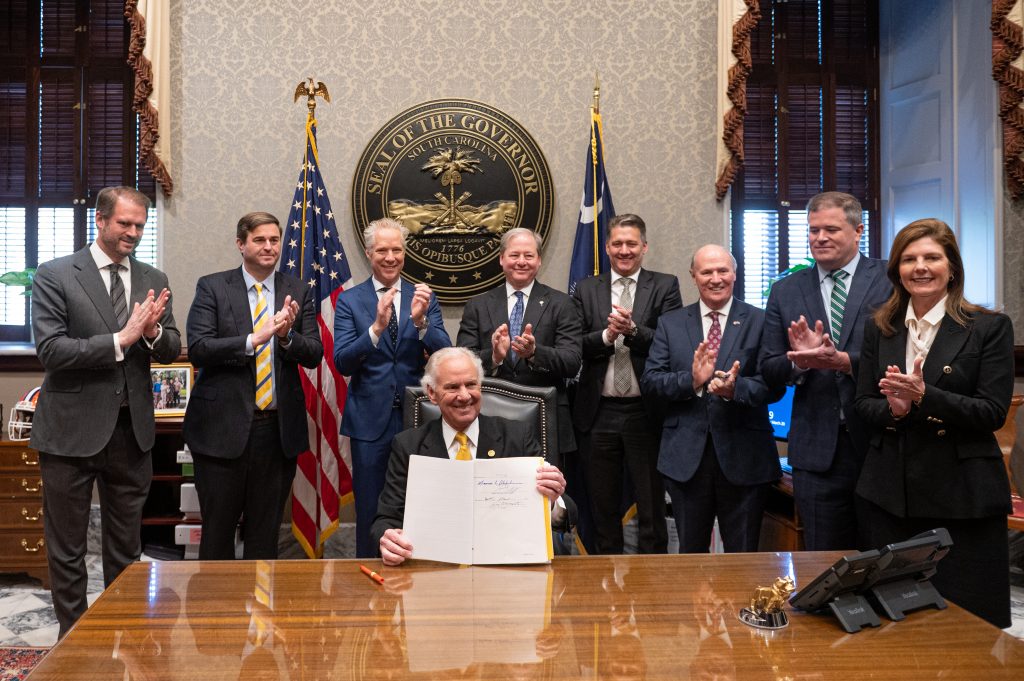 On-Site Job Training
Brad Neese, ReadySC vice president of economic development, said ReadySC will build a $25 million training center adjacent to or on the Scout campus that will be staffed and run by ReadySC.
Neese said training has to take place before the production facility is competed and that he expects training will begin in 2025, before the plant opens in 2026.
"So, we're going to be working hard to get the walls up and get it ready for people to come in and start training," Neese said.
"As jobs become available, they will be posted on scoutmotors.sctechjobs.com," he said. "We already have about 1,500 people who are looking for jobs and have given us their information," Neese said.
Test Track
Asked if Scout Motors would incorporate a test track for potential customers to drive cars on when purchasing, Scout Motors CFO Chris Condon said, "Some sort of experience/delivery center we think is quite important to the brand."
"One of the things our product offers is just that – a fun experience – so rather than just being a truck like any other electric truck that may be out there, getting to come and feel what that looks like, what its capability is, in our early sketching how to lay out the plant, we're trying to reserve some space for some sort of delivery experience, whether that's a formal track or just some off-road opportunities, there'll be a drive component to it should we find a way to include that.
Hiring for 3 Different Types of Jobs
Jobs that apply to the actual planning and building of the production facility.
Jobs for experienced professionals – a supply chain leader, a director of fire and safety, a director of talent acquisition, etc.
Early career/entry level jobs around functions like purchasing and supply chain.
"We are not yet hiring for manufacturing," Alexis Juneja said. "Those will come as we get closer to the start of production."
State Incentives
"The total state incentive package is $1.291 billion," Lightsey said. "In addition to that, Scout will have the opportunity to earn job development tax credits based on the number of people they hire over a period of time, and then they have to maintain that number over a period of time. That comes to about $180,000 if they (Scout) max it out.
"Scout is committed to invest $2 million and hire 4,000 people. Their performance against that will determine how they earn the tax credits in terms of making sure that the state is protected first of all," he said.
"A study by an economist at the Darla Moore School of Business at the University of South Carolina established that by 2029, three years after the start of production, the state will already be over $15 billion to the good, and for every year after that, we will accrue an additional annual benefit of over $4 billion dollars," Lightsey said. "So we believe that the growth generated by Scout justifies this investment.
"In the extremely unlikely event that Scout does not stay in South Carolina, they would be subject to clawbacks for all of the investment that is not public infrastructure. So the investments we're making in preparing the site for them totals about $790 million that is subject to clawback," he said.
"In addition to that part of the $1.291 billion is a $200 million loan to Scout Motors to invest in some soil stabilization work on the site. That will be repaid by Scout with interest," Lightsey said.
Both the loan repayment and the clawback provision are guaranteed by Volkswagon.
Richland County Council Chair Overture Walker said the County paid about $31 million for the site Scout will locate to, plus the county offered a 40-year fee-in-lieu of tax agreement at a 4 percent assessment ratio.
"There's also a special source revenue credit on the table that doesn't kick in until year 16," Walker said. "The county is also offering an unprecedented stipend for child care for employees' children."
Child Care Stipend
"It has not yet been decided how the child care stipend will work – whether it must be used only on an on-site child care facility or whether it can be applied to the cost of other child care facilities in the community," Director of Richland County Economic Development Jeff Ruble said.