COLUMBIA – University of South Carolina cornerback and former Westwood High School standout Cam Smith had to shake off not being drafted in the first round of the NFL Draft Thursday night, but by night's end Friday, he knew where he was going.
With the 51st pick in the draft, Miami selected Smith. Upon hearing Dolphins defensive tackle Terron Armstead make this declaration on the stage in Kansas City, the crowd of family and friends gathered at the Smith's suburban Charlotte household unleashed shouts and cheers of both joy—and relief.
Smith, who earned second-team All-Southeastern Conference honors for the past two seasons as a Gamecock and was an honorable mention All-American in 2021, was projected to be a late first-round or early second-round pick. He was the highest rated of USC's potential draft picks this year, which is in line with his predecessor at corner, 2021 first-round pick Jaycee Horn.
On Thursday night four cornerbacks were taken in the first round, Devon Witherspoon of Illinois (Seattle, No. 5); Emmanuel Forbes of Mississippi State (Washington, No.16); Christian Gonzales of Oregon (New England, No.16); and Deonte Banks of Maryland (New York Giants, No.25).
But not Smith, a 2019 Westwood graduate and Shrine Bowl and All-American Bowl pick who had 65 tackles, 16 pass breakups, and four forced fumbles as a senior with the Redhawks.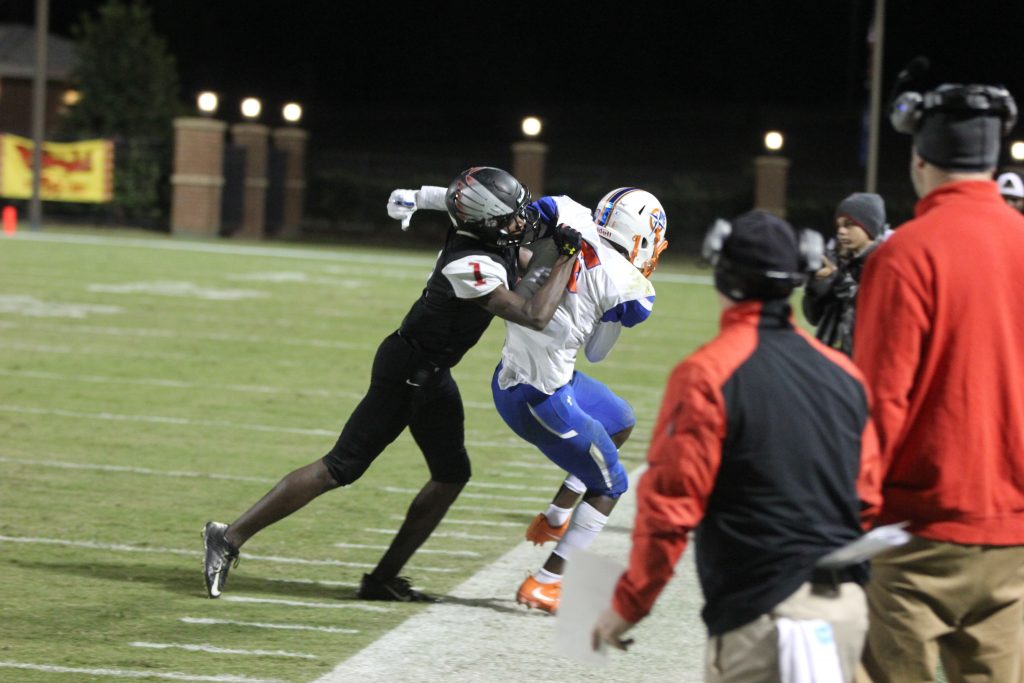 "I kind of felt down when (the first round) ended last night," Smith told local Dolphins reporters on a call Friday night. "When the last pick came down I was kind of down on myself, like 'What was I doing wrong?' But then, at the same time, I've got to think about what God has in store for me."
Two more cornerbacks got selected in the early second round. With the first pick Friday night, Pittsburgh selected a familiar name, Joey Porter Jr. of Penn State. Julius Brents of Kansas State went to Indianapolis as the 44th pick, and safeties Brian Branch (Alabama) and Jartavius Martin (Illinois) went to Detroit at 45 and Washington at 47, respectively.
Smith, who had to wait through 18 second-round picks, got the call as Miami was on the clock at No.51. The conversations with Dolphins general manager Chris Grier and head coach Mike McDaniel were brief, as noted in the conversation posted on the Miami Dolphins' website.
"…We're excited you're here, so I said we're going to make you a Miami Dolphin. All right?" Grier said.
"Yes sir," Smith responded.
"… Hey, man, you wearing your Gucci slides right now?" McDaniel asked.
"Yes sir," Smith laughed.
"Congratulations man, this is a big day for all of us. … You earned it, and now it's time to go to work. … We think the world of you, so it's time to get started," McDaniel added.
"Yes sir," Smith said again.
That brief talk—and the celebration that exploded when Armstead stated the Dolphin's pick—ended the long campaign of preparing for the NFL that began when Smith declared for the draft Dec. 2 last year.
After all the prep for reaching the next level had settled in, Smith interviewed in-house with the Baltimore Ravens and Jacksonville Jaguars, and received a first-round grade with the Minnesota Vikings. None decided on Smith in the first round, however, and the waiting continued for Smith.
Miami was paying attention. Smith said he had a formal meeting with Miami coaches at the NFL Combine March 2-4.
"We really didn't have a lot of talks," Smith said about the Dolphins during the pre-draft process. "I knew they came to a lot of practices, I already knew the General Manager's son (Landon Grier) was on the team (USC) and he was giving me the ins and outs of the league already."
He had a good feeling about defensive coordinator Vic Fangio.
"Very wise dude," he said. "How he pays attention to detail and all those kinds of things I love, to make sure everything is smooth and crisp."
Now that he's officially a Dolphin, he's going to be fully involved in defending against a division that will be up for grabs for Miami, Bill Belichick's New England, the New York Jets who have just acquired future Hall-of-Fame quarterback Aaron Rodgers and the Buffalo Bills with phenom quarterback Josh Allen.
He said his time in the SEC has prepared him for just that type of competition.
"It's the best conference in college football, and I feel like I can stand by that," he said. "There's a lot more dog in that conference, there's a lot of people trying to make it. Coming from those trenches, that's given me an edge over everybody. I know how to practice, I know what it takes to do those types of things. Every SEC team is basically ran like a pro organization, so I think I'm already in that doorway."