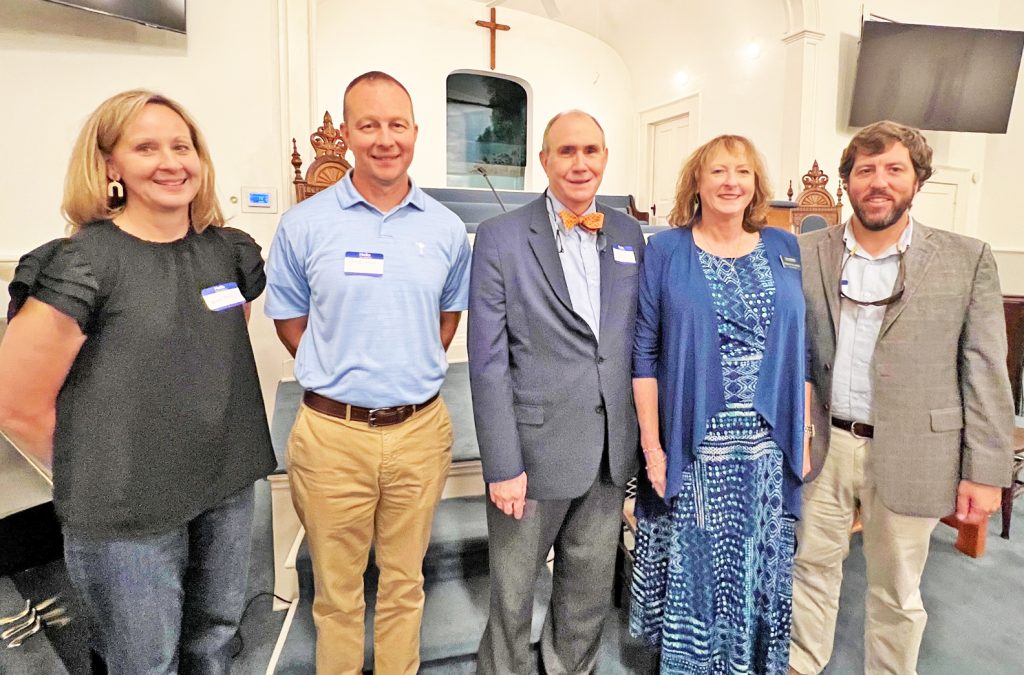 RIDGEWAY – Estate planning was made easy last Friday evening for about 40 people who attended the estate planning seminar at the First Baptist Church in Ridgeway.
Deborah McCutchan, a financial Advisor with Edward Jones, talked about how to create an estate strategy now that provides for the present, and gives peace of mind for the future and even after death.
"A comprehensive estate plan in place allows you to preserve and transfer your assets according to your wishes, appoint someone to make decisions on your behalf if you are unable to do so and provide a way to take care of the people and causes most important to you," McCutchan told the audience.
What Kind of Title to Choose?
Croom Hunter, an attorney with Gaston, Marion and Stubbs law firm. Hunter explained the importance of knowing what kind of deed is on one's property.
He cautioned property owners that a Tenancy in Common Deed offers co-ownership in which the husband and wife each own 50 percent of the property
"But upon the death of one co-owner, the decedent's share of the property will have to go through probate," Hunter said. "The decedent's share does not automatically pass to the surviving co-owner."
To avoid this trouble and expense, Hunter suggested a Joint Tenancy with Right of Survivorship Deed in which the title is automatically vested in the surviving owner upon the death of the other owner.
A Life Estate Deed, Hunter explained, remains vested in the life tenant for and during his/her lifetime and is irrevocable. The tenant remains responsible for property taxes and upkeep, but upon death of the Life Tenant, the property doesn't have to pass through probate. Life Estate property is generally protected from Medicaid claims after a 5-year period.
Hunter also talked about wills and Powers of Attorney.
Financials to Probate and Beyond
Fairfield County Auditor Anne Bass talked about the financial pitfalls to avoid in regard to estate planning.
Fairfield County Probate Judge Brad Caulder talked about all aspects of probate.
Rev. Joe Copeland, pastor of Ridgeway First Baptist Church, and employee of Shives Funeral Home in Columbia, talked about the importance of planning before dying.
Copeland suggested that everyone have a will, funeral planning documents and be sure that someone close to you will know where these documents are.
Funeral and burial planning should be done prior to death, Copeland said, to – if nothing else – to relieve loved ones of that burden when they are inconsolable.
The program was organized by Phyllis Guetierrez and Ridgeway First Baptist Church.