BLYTHEWOOD – Blythewood kicked off the season with a 6-0 sweep of Dutch Fork High School on Sept. 3. After a long break in their schedule, the Bengals hosted formidable opponent Camden High School on Sept. 13 for their first home match of the season.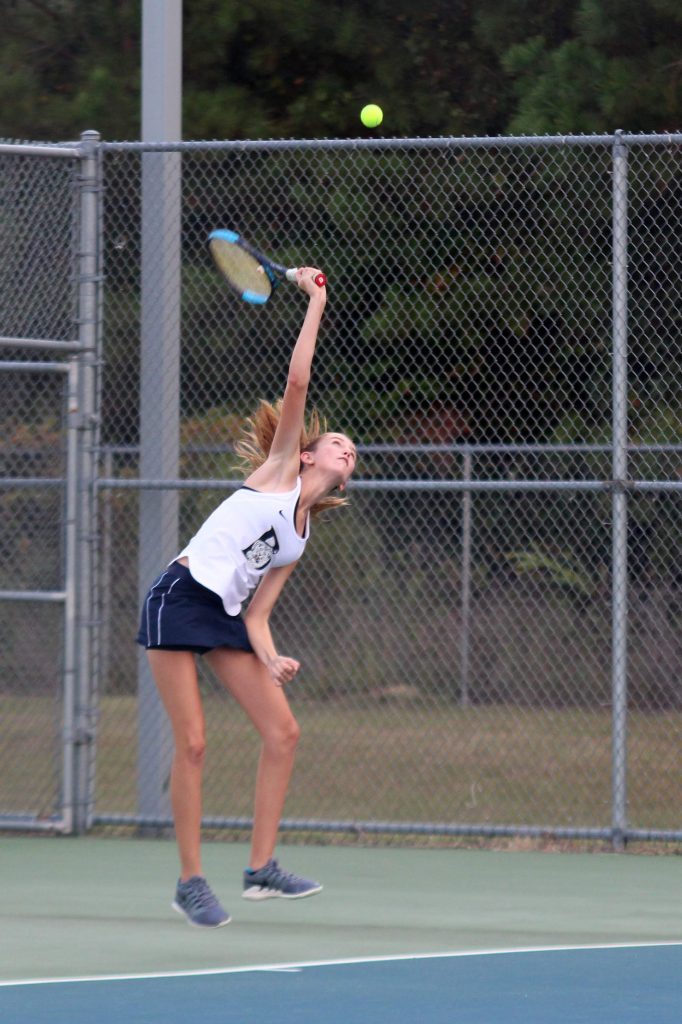 After moving the start time back an hour, the match was called because of lightning strikes. At the time of stoppage of play, Hannah Myers, Emma Horan, Kinsey Todd and doubles partners Rachel Truitt and Wyatt Britt had won first sets.
Blythewood traveled to Lexington on Wednesday, but scores were not available at press time.
The Bengals host Irmo tonight in their first conference match of the season, and will travel to Sumter next Tuesday for a conference bout before an away rematch with Camden on Sept. 25.