ANDERSON – Richard Winn picked up its first region win of the year earlier in the season when they dominated Anderson Christian. Last Thursday, the Eagles traveled to Anderson for more of the same.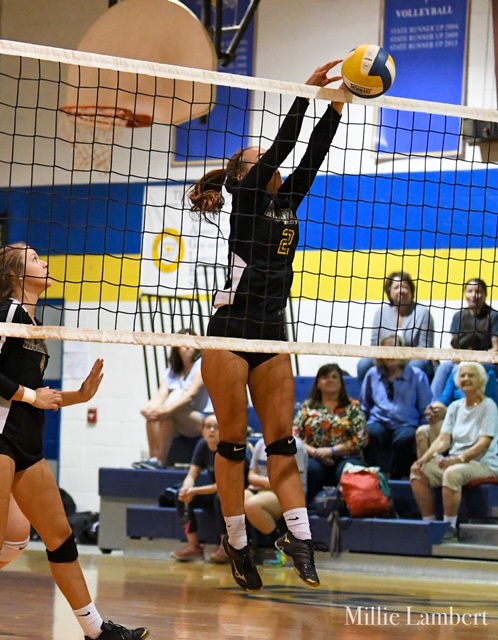 Richard Winn took game one over the Lions 25-15, game two 25-9 and game three 25-10. The win improved the Eagles to 2-1 in region play.
The Eagles hosted King Academy for more region action on Tuesday. After falling 25-21 in game one, Richard Winn topped the Knights 25-19, 25-20 and 25-23.
Senior Riley Simpson led the Eagle offense with seven kills. Meredith pope and Taylor Spires each added four.
Richard Winn travels to defending Region Champion Cambridge tonight and hosts a region-leading Newberry on Oct. 1 for more conference play. Cambridge defeated King Academy 3-1 earlier this season, but fell to Newberry in a tight 3-2 match.