WINNSBORO – Richard Winn volleyball's region opener quick and painless… for the Eagles, at least. They hosted Anderson Christian last Thursday for their first conference match of the season, and came away with a 3-0 sweep of the Lions.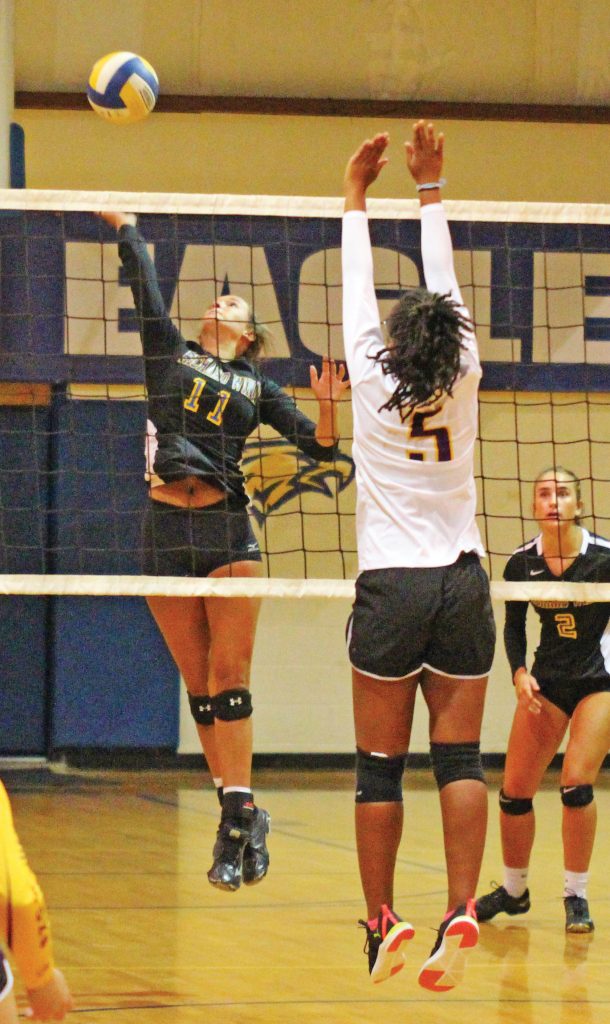 The Eagles did not even complete their serving rotation as they dominated game one 25-4. Junior Taylor Spires served 14 straight points of the Eagles' 25. Anderson Christian's four points were all awarded through side outs.
The Lions managed to put a few more points on the board in game two, falling to Richard Winn 25-10. Junior McKenzie Wilson served 11 straight points in the second win.
Game three fell in similar suit, with a 25-13 final. Junior Anna Taylor Mathias served the Eagles' first five points in a row, then Emily O'Connor followed with seven straight points.
Spires led the Eagles with seven kills and five aces. Senior Riley Simpson tacked on three kills while Mathias tallied three aces.
The Eagles travel to Wardlaw Sept. 5 for a non-conference match before they're back in region play on Sept. 9 at Newberry.