WINNSBORO – The Fairfield Central Griffins won their second consecutive home contest on last Friday evening, defeating Calhoun County by a 19-6 score.
Fairfield added a touchdown early in the fourth quarter to make it 19-0 with nine minutes to play.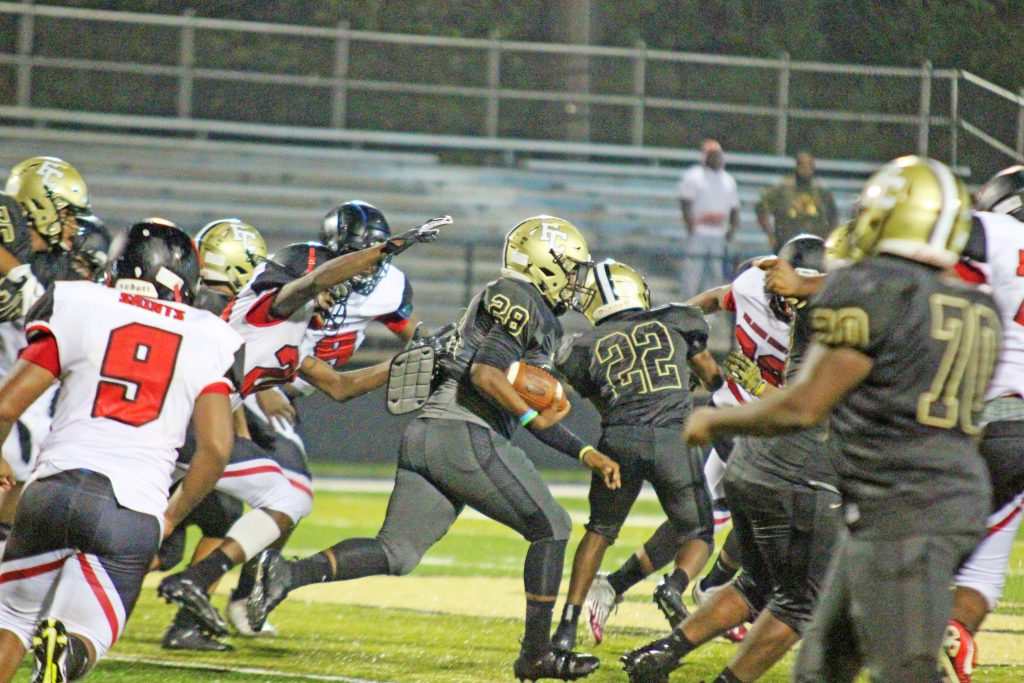 The Griffins held the Saints scoreless until they managed a pick-six with two minutes remaining in the contest. The PAT was blocked, leading to the 19-6 final.
Devin Johnson rushed for 117 yards and a touchdown in 20 carries to lead the Griffins. Will Barber averaged 9.6 yards per carry, totaling 77 yards and a touchdown in 8 carries. Stephon Gadsden went 2-13 with 15 yards passing and tallied 67 yards and a touchdown on five carries.
Nathaniel Adams led the Griffins with 15 tackles and one tackle for loss. Senior Ray Davis had 11 tackles, Curtis Brown added nine and Marcus Alston eight. Harrison Kennedy is credited with three tackles for loss.
With the win the Griffins improve to 2-2 on the season and host Newberry High School this week. The Bulldogs enter the contest with a 3-1 record, knocking off Chapin 31-14 last week.