WINNSBORO –After defeating Columbia High School 3-0 on Sept. 4, Fairfield Central Volleyball hosted Newberry High School Sept. 11 for a five-game battle.
Newberry took game one 26-24, but the Griffins snagged game two 25-23. The Bulldogs bounced back in game three to take a 25-13 win, but Fairfield would not bow out easily, taking game four 25-21 to send the match into a deciding game five.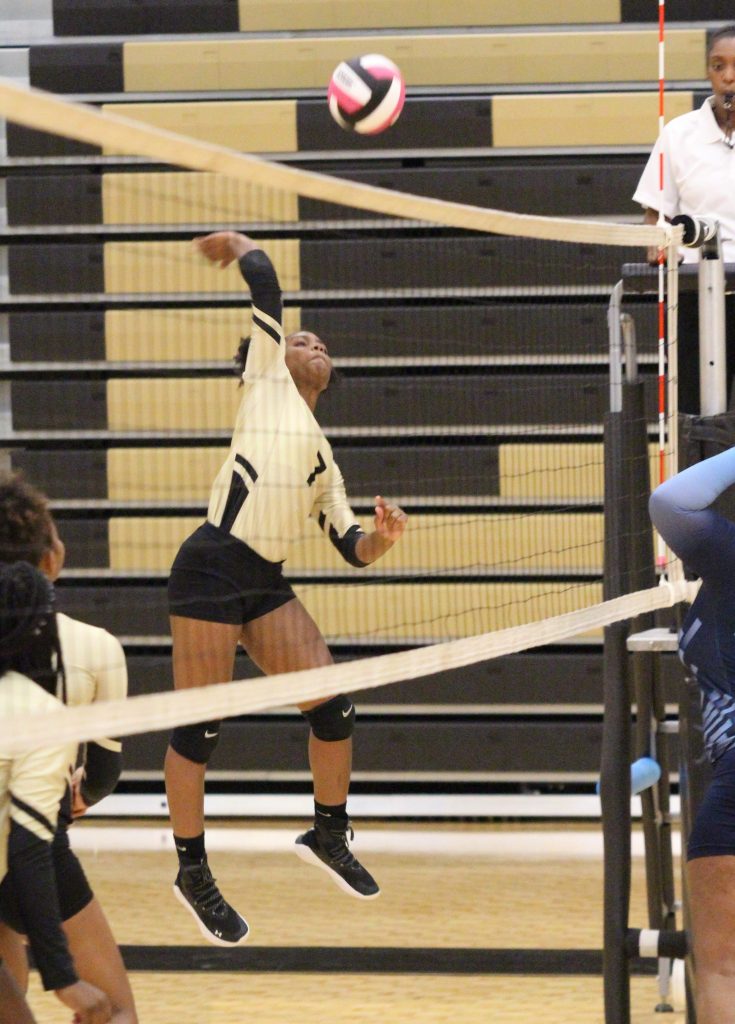 Newberry jumped out to a 5-1 lead and never looked back, taking game five 15-8 to defeat the Griffins.
Fairfield traveled to Columbia on Sept. 12 for their second meeting of the season and took a deciding 3-0 victory. The Griffins won 25-9, 25-17 and 25-17.
The Griffins faced a tougher opponent in Keenan High School on Tuesday. Keenan bested Fairfield 25-23, 26-24 and 25-20 to take the match 3-0.
The Griffins are back in action tonight against Camden.