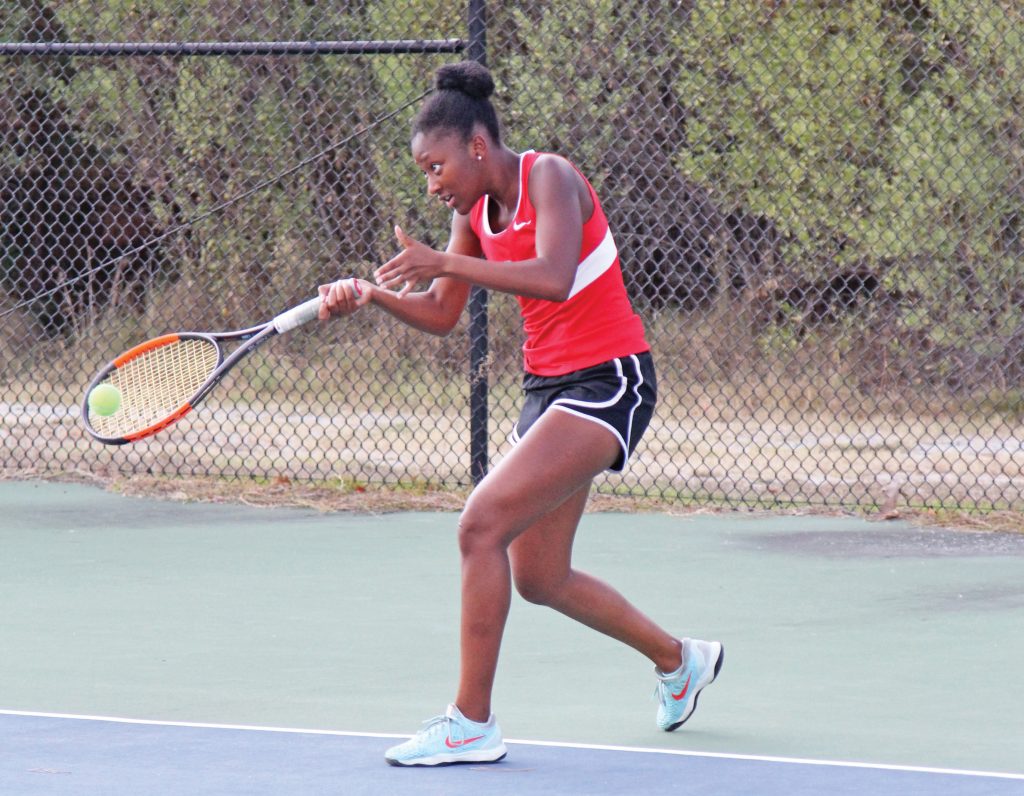 ROCK HILL – Westwood Tennis improved to 5-0 on the year last Thursday at South Pointe High School.
The Redhawks swept the Stallions in singles matches. Kyndall Ragins defeated Carly Kennedy 6-2, 6-1. Meera Rogers took down Kendall Cox 6-0, 6-2. Erin Mines beat Reagan Ware 6-1, 6-0. Kelsi Sharpe routed Savanah Oliver 6-1, 6-0. Sara Haeflinger rounded out the singles wins with a 6-0, 6-0 defeat of Emily Haslop.
Lancaster battled the Redhawks at The Castle on Tuesday. Westwood topped the Bruins 4-2 to improve to 6-0 on the season, 3-0 in region action.
Ragins defeated Katie McBride 6-1, 6-0. Mines beat Cathy Robles 6-2, 6-2. Sharpe bested Zoe Latham 6-0, 6-2 and Haeflinger took Emily Prete down 6-0, 6-0.
The Redhawks host York for more region action tonight and will travel to Richland Northeast on Oct. 1.