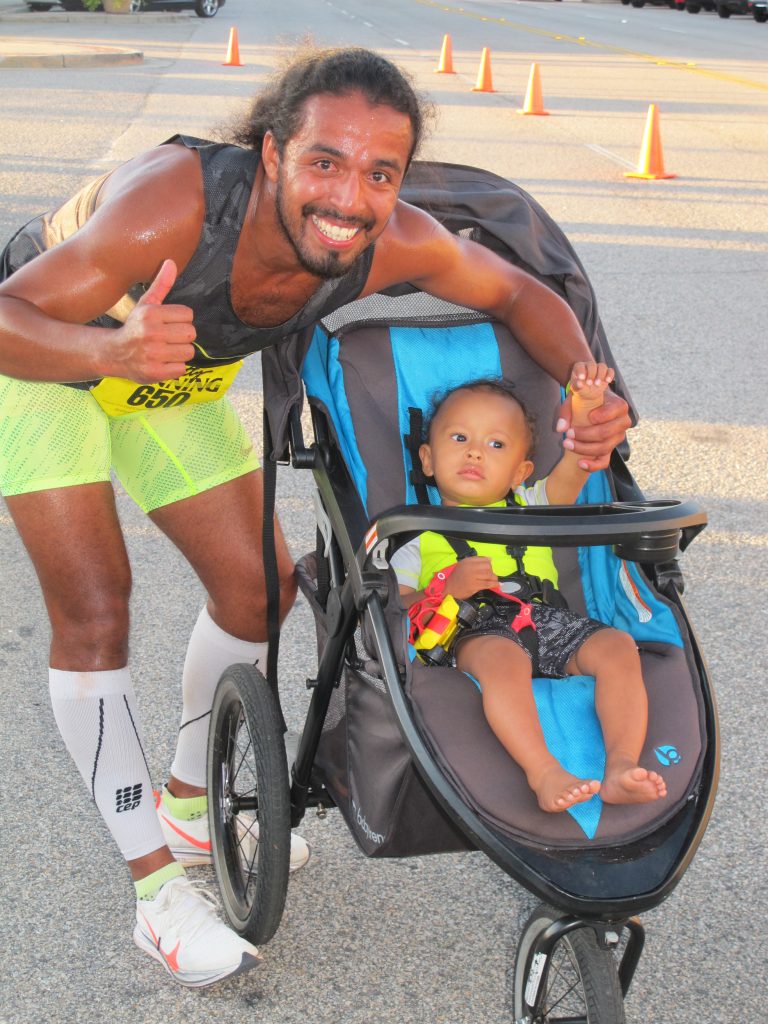 WINNSBORO – With community and local school support, it was a beautiful evening in downtown Winnsboro for the annual Run for Rotary last Thursday.
Fairfield Central Griffins Cross Country flashed across the downtown course. Cross Country coach Ediberto Cristanto led the pack with a 5:41 pace to place first with a time of 17:38. Griffin runners Malik Coleman, Sammie Robinson, Malik Beaver, Luke Downs, Josh Gabriel and Joshua Mosley finished in second through seventh places consecutively with times under 22 minutes. Coleman placed second overall with a time of 18:39 and Robinson third overall at 19:34.
Dr. Reid Warren placed first for female runners and first for her age group.
Malik Coleman, 2nd place

Sammie Robinson, 3rd place

Reid Warren, 1st place female

Gwen Harden, right, and Anne Bass with daughter Ada

Ross Burton and Scout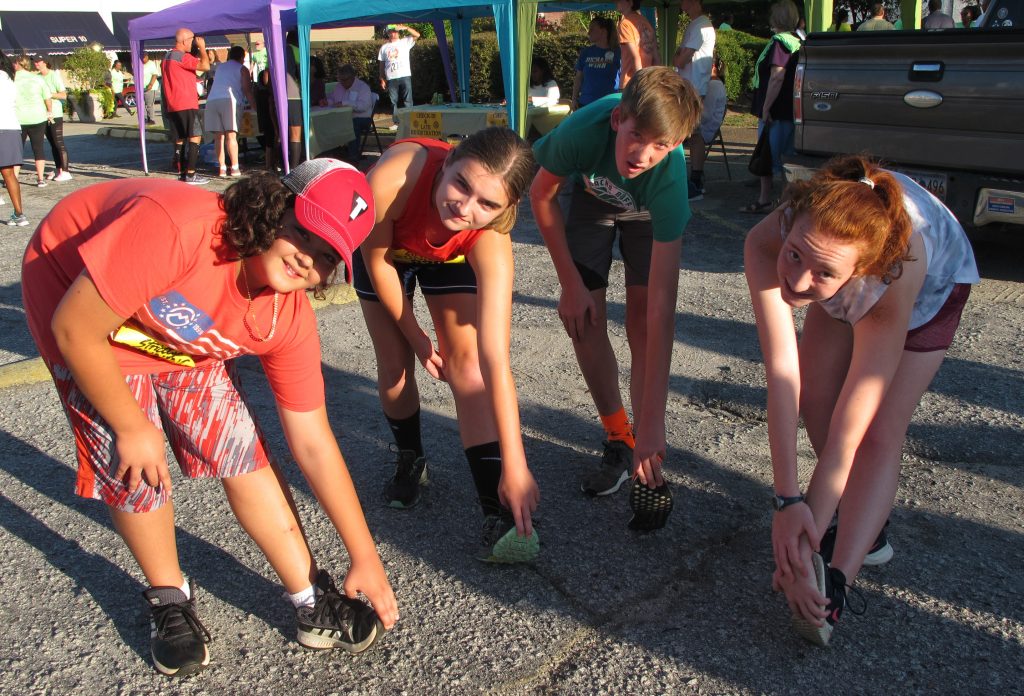 Mike Williams, Rotary District Governor Robert Hanley and Darreyl Davis

Brayson, Brenda and Le'Ajah Woodard, Lexa Hartwell holding Obi Wan Kenobi and Queen Davis