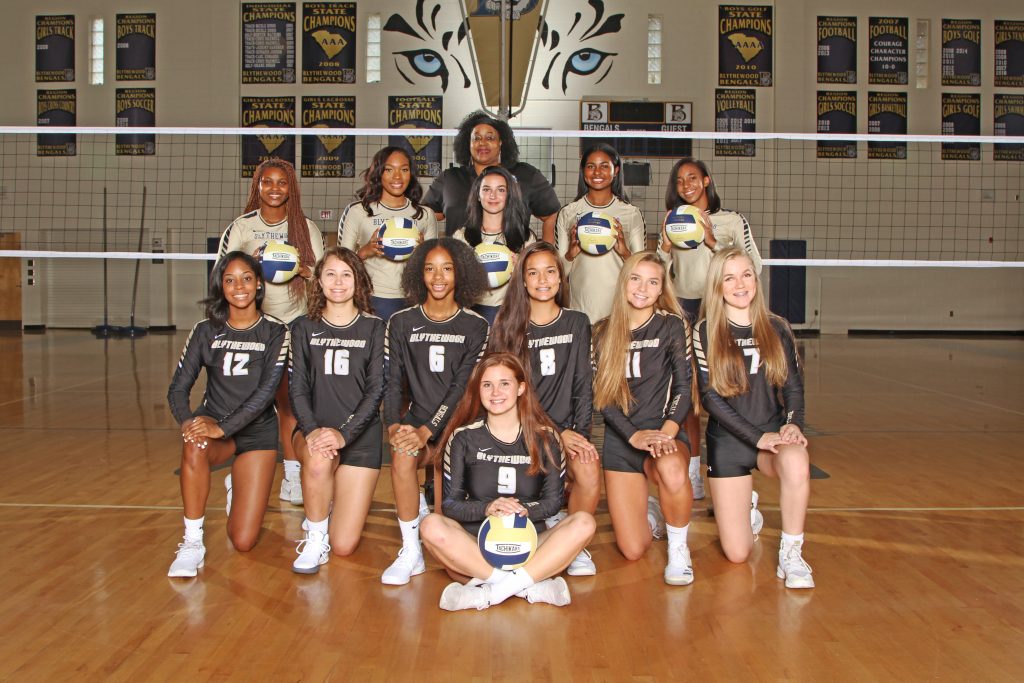 BLYTHEWOOD – Blythewood volleyball picked up their fifth region win last Thursday against Lugoff-Elgin in a 3-1 rout. The Demons took game one 25-21, but Blythewood came back for three straight wins at 25-16, 25-8 and 25-22.
The Bengals took to Lexington on Saturday for the Wildcat Invitational. They dominated Gray Collegiate 25-18 and 25-9, then downed Bishop England 25-7 and 25-18. Next, Blythewood offed Northwestern 25-14 and 25-23 before a 25-14, 25-12 win over Spring Valley. They ended the tournament with a loss to Lexington in the Gold Semi-Final match.
Seniors Colleen Finney, Lauryn Coleman and Brooke Thomas put up big numbers in the tournament. Finney finished the day with 57 kills, 19 digs, 7 aces and 4 blocks; Coleman tallied 41 kills, 39 digs, 8 aces and 4 blocks and Thomas notched 28 kills, 13 digs, 5 digs and 5 aces. Sophomore setter Macy Collins is credited with 113 assists, 19 digs and 6 aces. Junior Skyler Anton had 34 digs in the tournament.
Blythewood moved to 6-0 in region action on Tuesday with their 3-1 win over Spring Valley. They are back at home on Oct. 8 for a Dig Pink match against Sumter.