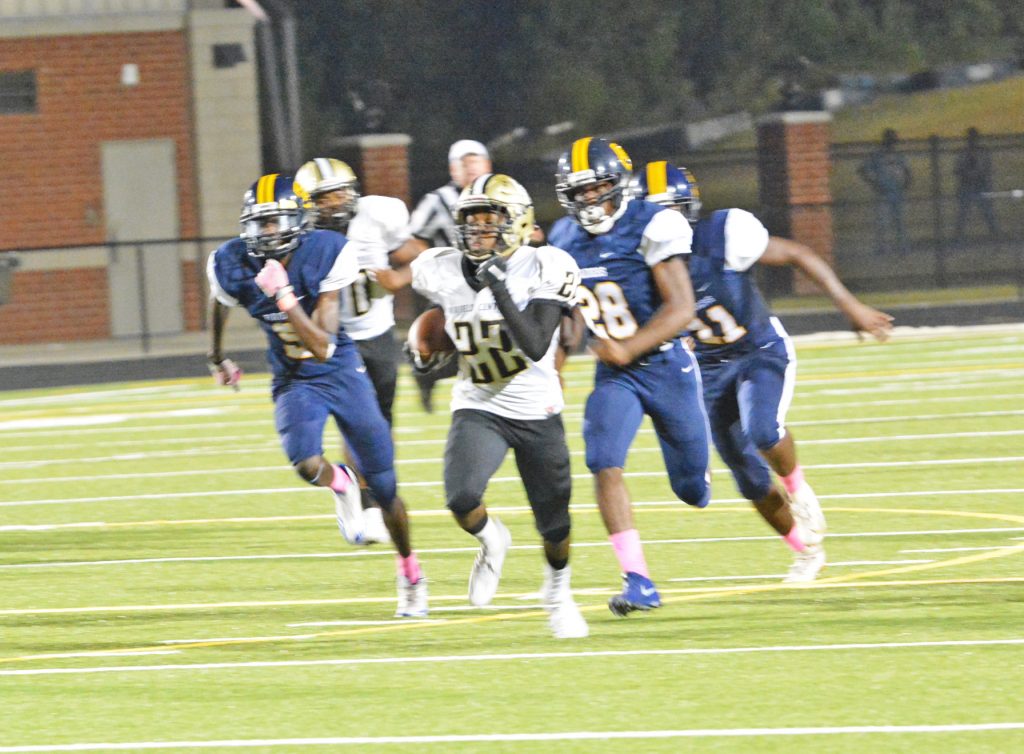 COLUMBIA – The Fairfield Central Griffins opened up region play last Thursday evening, and they did so in convincing fashion, defeating Keenan High School by a 39-0 score. The win improved the Griffins to 3-4 overall this season and 1-0 in region play.
The Griffins were led by Montavious Thompson, who rushed for 156 yards and two scores on four carries, while Will Barber rushed for 111 yards on eight carries and a score. Jacob McManus finished the evening completing two of three passes for 20 yards. Fairfield Central rushed for 382 yards on 24 rushing attempts as a team and had 402 total yards in the victory.
Fairfield Central's defense was led by Curtis Brown and Emanuel March who each finished with six total tackles on the evening. Four different Griffins were credited with a sack in the contest.
The Griffins return home this Friday for a showdown with they host the unbeaten Camden Bulldogs in another region contest.