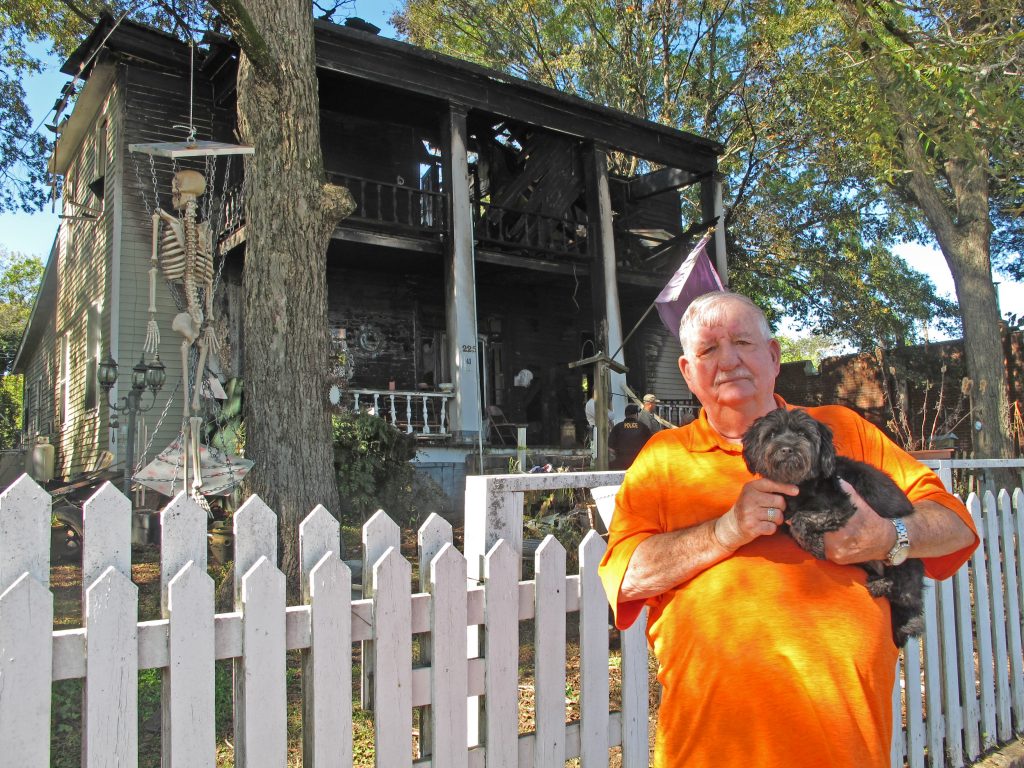 WINNSBORO – A historic Winnsboro home built in the 1800's was destroyed in an early morning fire in downtown Winnsboro on Monday, Oct 29. The home, located at 225 S. Congress Street, is owned by William Sanders, 72, who said he has lived in the home for 19 years.
One of Mr. Sanders' two dogs, an 11-year-old Pit Bull, was found dead in his igloo dog house on the front porch. A smaller dog survived the fire by crawling under a bed in an upstairs bedroom.
Sanders said no one was at the home except the dogs at the time of the fire.
An incident report stated that the fire, which was reported at 5 a.m., started on the front porch and spread to the second floor and attic of the two-story home. It was contained by 8 a.m., the report stated. There is no information on how the fire stated.
Fire department officials said the home, which Sanders said was built in 1842, is a total loss.