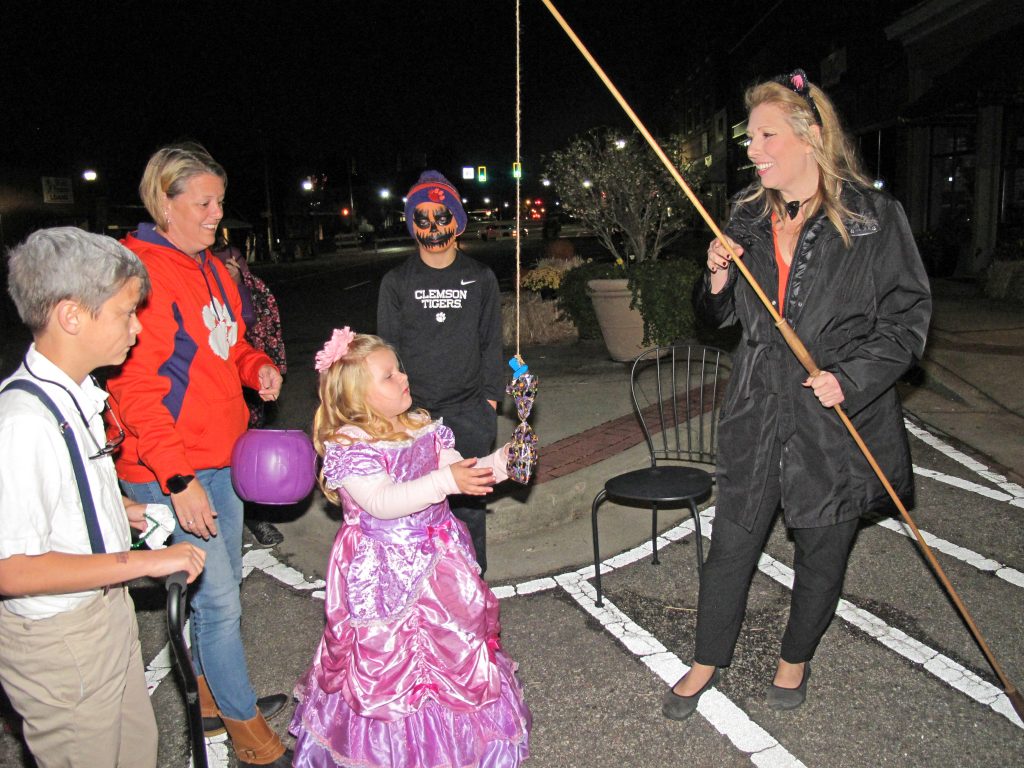 WINNSBORO – The annual Pumpkin Fest – a gathering of fun-loving young ghosts and goblins in downtown Winnsboro – will occur this Saturday evening from 6 – 9 p.m. on S. Congress Street between Liberty Street and the Gazebo Park.
There will be music, Trick or Treating up and down the street and a costume contest with prizes. Merchants will again have games for kids set up outside their shops for this family-fun event.
Ghost Walk
The Winnsboro Ghost & Lantern Tour, sponsored by the Winnsboro Woman's Club, will host its annual guided walking tour of downtown Winnsboro's historic district on Saturday, Oct. 26. The tour will take guests back to the early days of Winnsboro with tales of mysteries and more.
As lantern lights flicker, there are sometimes glimpses of storied local ancestors darting into doorways or peering from windows of still haunted homes.
Tours begin at 7 and 8:45 p.m. Each tour takes about 1-1/2 hours. Groups are limited to 20 people. The tour is not appropriate for children under age eight. Refreshments are served at the end of each tour.
Tickets are $12 per person at the door, but advance reservations are recommended. Call Susan Yenner 803-635-6963 after 6 p.m. (messages will be returned) or email [email protected].
Pumpkin Patch Express
For more pumpkin fun, hop on the Oct. 26, Pumpkin Patch Express at the South Carolina Railroad Museum. Hop off at the Pumpkin Patch where children can select a pumpkin to take home. Tickets: first class – $20; coach – $15; Rides are for ages 3 and up. Rides leave at 10 and 11 a.m., 12, 1, 2 and 3 p.m. Order tickets online at www.scrm.org/buy tickets. The museum is located at 110 Industrial Road in Winnsboro.