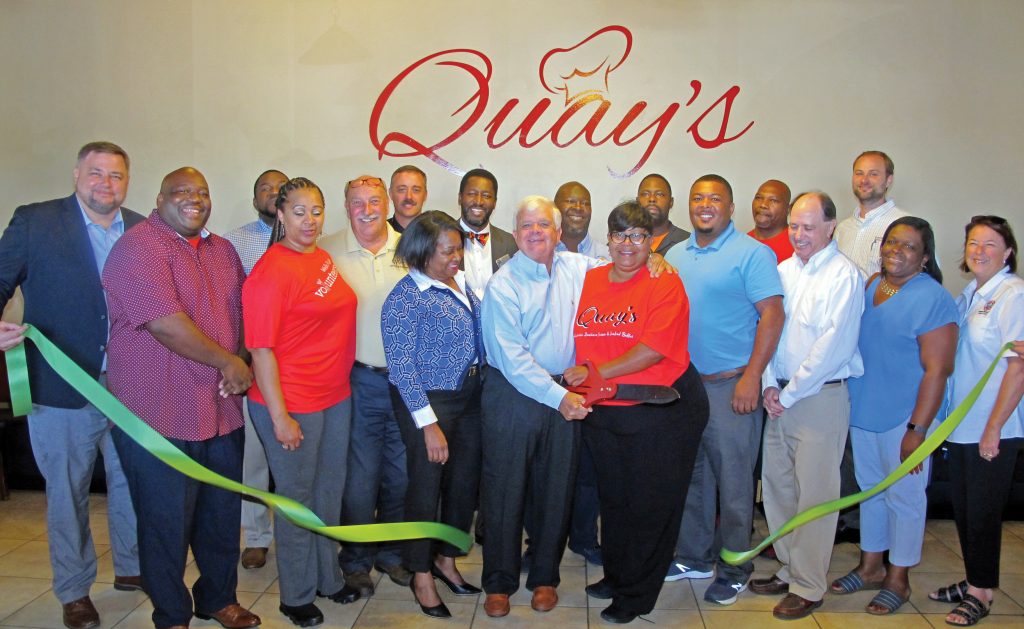 WINNSBORO – Chef Meocia Coleman, center, assisted by Winnsboro Mayor Roger Gaddy and Fairfield County Council Chairman Neil Robinson, cut the ribbon last week for Coleman's new restaurant, Quay's, at 1418 Hwy 321 South in Winnsboro. The grand opening will be next March, Coleman said, when the bar area will open.
The restaurant is open W, Th, F, from 11 a.m. – 9:30 p.m. and 7 a.m. – 9:30 p.m. on Saturdays and Sundays.
A full breakfast brunch will be served until 12 on the weekends.