Eddie Baughman, 62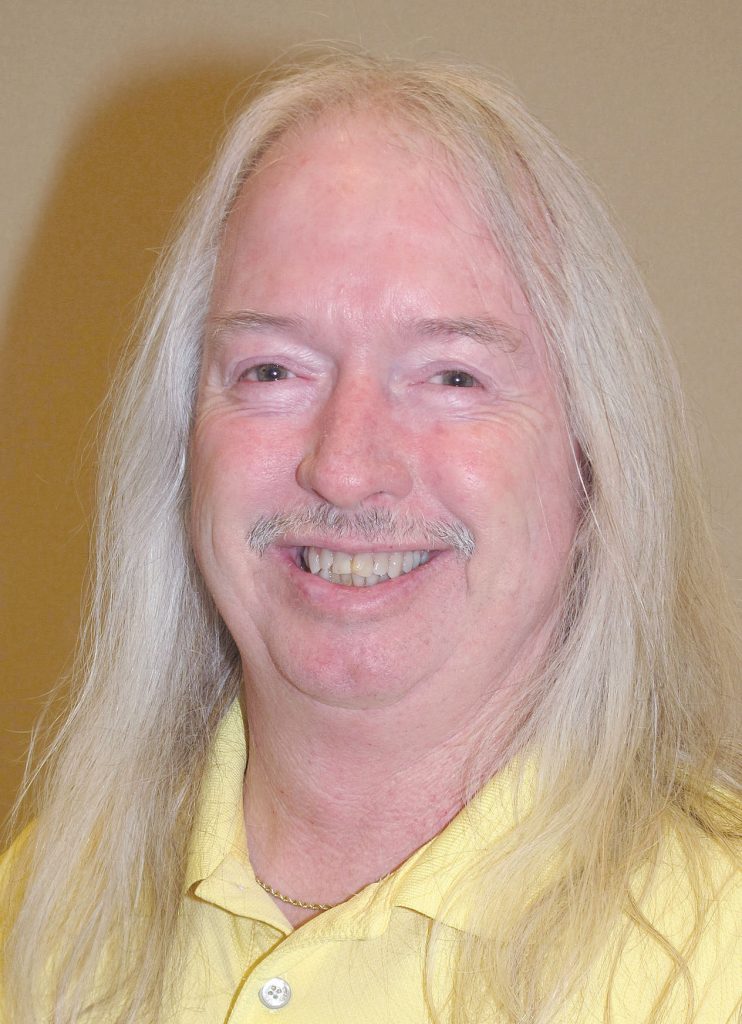 I am a retired battalion chief. I am married to the former Donna Miller, and we have 2 grown children and 4 grandchildren. My son and his family also live in Blythewood.
I graduated from Spring Valley High School, class of 1977. I continued my education throughout my Naval and Fire service careers, attending Midlands Technical College.
I was first elected to town council in 2014 to fill an unexpired term, and re-elected in 2016. These last 6 years have been rewarding and challenging.
It's been my pleasure to serve the residents of Blythewood these last 6 years.
I started my service career in 1977 enlisting in the United States Navy serving as a petty officer assigned to Fighter Squadron 101, a fleet replacement squadron responsible for the training of naval aviators and ground crews for the F14 Tomcat, Naval Air Station in Oceana Beach VA.
After my honorable discharge, I continued my service with the City of Columbia as a firefighter attaining the rank of Battalion Chief. As command officer I directed the daily activities of 9 fire stations and 60 firefighters. For 26 years I served the citizens of Columbia and Richland County.
After retirement I continued my service with the South Carolina Baptist Convention at the White Oak Conference Center in Winnsboro SC, where I assist with the booking of church groups and nonprofit originations and all their conference and retreat needs.
I hold membership in the International Association of Firefighters, AMVETS post 33 and the VFW. I am a board member of the Doko Meadows Park Foundation which has been very rewarding bringing to life the Palmetto Citizens Federal Credit Union Amphitheater.
Many accomplishments have been achieved while I served on council these last few years such as passing zoning ordinances on lot size, reducing some new neighborhoods from high density too low to medium density thus maintaining the beauty we have all come to expect here in our small community.
Addressing the traffic issues we continue to face, economic development that benefits our businesses and residents alike. A resident of Blythewood for 35 years, I've seen and felt the burden of uncontrolled growth.
We have many issues to address to maintain balance here in Blythewood. If re-elected I will continue to push for better emergency response by continuing to pressure Richland county for upgrades to our fire station, adding six more full time firefighters to bring Blythewood in line with other northeast neighborhoods.
Blythewood is still the premier northeast location to raise a family, and we need to continue to welcome new residents while lessening the burden on our infrastructure.
If elected to town council I will continue to work diligently for our residents and business community alike, striving to maintain a balance to control growth and bring the infrastructure in our town to a level that will lessen the burden on our commute times, allowing us quality time with our families.
---
Barry Belville, 38
My name is Barry Belville, and I am running for Town Council. My wife and I have lived in Blythewood for the past 5 years. We live in Cobblestone Park with our 3 children.
I am the current Assistant Athletic Director for the Lexington County Recreation & Aging Commission. I have served in this role the past 7 years, overseeing one of the largest Athletic Programs in the state. Before working in Lexington County, I worked with the Richland County Recreation Commission for 6 years as an Athletic Coordinator and Park Manager at our local Blythewood Park. These jobs have given me the opportunity to work and serve the public on various projects and events. I have gained valuable experience that will be very helpful as I serve as your Town Council member.
In addition to my work experience, I also serve on the HOA advisory board for Cobblestone Park. I have served in this role for 3 years. This role has given me insight into the growth that is coming to Blythewood in the next decade. It has showed me the importance of planning for growth so our current community can handle the changes it will bring.
There are three main issues for Blythewood that I believe are important to focus on in the coming years.
Dealing with the expected growth and development over the next 5-10 years.
There is no doubt that Blythewood is a growing town. Growth is a great thing for the community and the surrounding area. However, I believe we need a plan in place to handle this growth. Right now the infrastructure we have in the Town of Blythewood will not be able to handle the amount of projected growth. Even with the planned projects from the Penny Tax, our roads and infrastructure in Blythewood are not capable of handling 2-3 more massive subdivisions and 1,300 acres of industrial development. We need to address our infrastructure before we move forward with the growth that is planned.
Renewal of the water contract with Winnsboro.
The Town of Blythewood's current water contract is coming up for renegotiation with the Winnsboro Water Department. This current contract was signed about twenty years ago. I would love to see Blythewood review what we currently pay and research to see if there are other water sources available. We currently pay out of county rates to the Winnsboro Water Department. I believe we should look for a way to lower our fees for water with our next contract.
Hospitality Tax and Accommodation Tax and the events they support
Blythewood has a Hospitality and an Accommodations Tax to help support our town and community events. I want to see these used to continue to provide new events to meet the needs of our growing community. I would like to have committees to review the support for events and make necessary changes. By celebrating old traditions and creating new lasting memories we will make Blythewood strong as we move into the future.
As your town Council Member, I will work hard for the Town of Blythewood.
---
Donald Brock, 39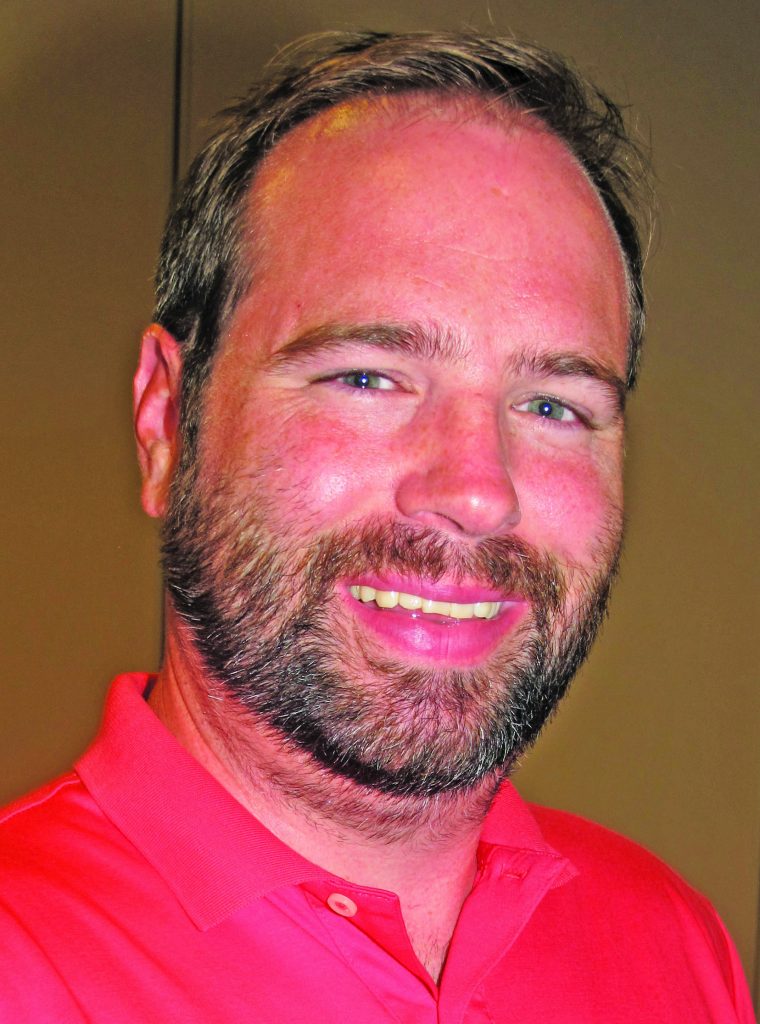 When my family moved to Blythewood a few years ago, we moved to a community. We moved into a community that takes pride in their town, one where people are friendly and helpful; a community that welcomed us with open arms and has given me an opportunity to serve the common good. As a father of three, my children are being raised in Blythewood, establishing their roots in a community that appreciates integrity, hard-work and family values, and for me, there are no better qualities for a community to have. I was fortunate enough to be appointed to the Blythewood Planning Commission in September 2016 and in December 2017, I was elected Chairman. While I truly love this opportunity to serve the town, I would like to take the next step and serve as a member of Town Council.
As a member of Town Council, it is without question my duty to protect this community. It is my duty to protect Blythewood from those who would seek to profit at the community's expense. Whether it's national builders who want to develop high density neighborhoods or County Council looking to rob Blythewood of the qualities that make it wonderful, we all need leaders who are willing to draw a line in the sand and say "No, this will not happen in our town!" The last two years as Planning Commission Chairman show that I am willing and able to draw that line. Blythewood has a charm and elegance that we must not allow to be lost to overdevelopment.
As a member of Town Council, it's imperative that we maximize the use of one of our finest assets: Doko Meadows. We have an amazing park, amphitheater, and one of the best facilities in the northeast, Doko Manor. Doko Meadows can be a key piece in the growth and prosperity of the town, hosting world-class concerts, festivals and family-friendly events that will attract visitors from beyond the greater Blythewood area. I look forward to working with local event promoters, such as Bravo Blythewood and the Blythewood Chamber of Commerce, to increase visibility of current events and bring new and exciting events to our town.
As a member of Town Council, I feel it is my responsibility to advocate for a top-notch health, recreation and wellness facility, one that's owned and controlled by the Town. I envision an all-in-one complex, one that includes sports and recreational activities that will be beneficial for all residents, not just our youth.
As One Blythewood, we need to oversee our town and our town's future, not relinquish control to outsiders who would simply use us as a profit engine. We have to develop a top-notch health, recreation and wellness complex to serve the greater community. Finally, we must continue to enhance the resources we have by supporting the current events at Doko Meadows and promoting new events and opportunities that can truly showcase Blythewood's true charm. I am asking for your support to make these visions a reality.
As One Blythewood, we need to oversee our town and our town's future, not relinquish control to outsiders who would simply use us as a profit engine. We have to develop a top-notch health, recreation and wellness complex to serve the greater community. Finally, we must continue to enhance the resources we have by supporting the current events at Doko Meadows and promoting new events and opportunities that can truly showcase Blythewood's true charm. I am asking for your support to make these visions a reality.
---
Sloan Griffin, 33
Hello, my name is Sloan J. Griffin III, and I'm seeking your support for Blythewood Town Council. My wife, our Pomeranian and I are residents of Cobblestone and we attend church at The Brook. I worked in Blythewood during the 2015 floods while deployed with FEMA and ate every day at Lizards Thicket, Carolina Wings and Scotties. I said after returning home, one day I'll move to Blythewood buy my first home and start a family. Here I am today a proud resident of Blythewood, married, expecting our first child and serving you all as a member of the Blythewood Planning Commission.
I started my professional career in public service as a firefighter in June of 2005. I hold a Bachelor of Science in Fire and Emergency Management (Magna Cum Laude) from Kaplan University. Currently employed by South Carolina Department of Health and Environmental Control as an Emergency Preparedness Coordinator II and currently serving on the Town of Blythewood Planning Commission.
September, 2016 I was awarded the SCDHEC's highest operations award for "Excellence in Leadership and Service" and honored by Governor Nikki Haley during a private luncheon at the Governor's Mansion. The award wa for training and designing an emergency management system for our federal and state-recognized Native American tribal nations.
In addition, throughout my career I have served our great citizens in other capacities as a Firefighter, Fire Marshal, Fire Captain, Operation Chief, Public safety officer, and with the Federal Emergency Management Agency (FEMA) as a Planning Section Chief Reservist, Since 2005 I've responded to thousands of emergency calls, trained hundreds, deployed over 10 times with the state of South Carolina (Latest one Hurricane Dorian) and over 6 times nationally with FEMA (most recent deployment to Hurricane Harvey to lead strategic operational planning as Planning Section Chief for Houston, TX)
I hope to continue to serve you by taking the next step and, with your vote on November 5, OUR goals are:
Public Safety Improvements
Environmental & Clean Energy Policies
Arts & Culture
Smart Growth & Jobs Creation
Open Transparency
It's time for a better and smarter Blythewood, a Blythewood that listens and delivers. Let's make Blythewood safe and environmentally friendly, let's celebrate our history of arts and culture, let's create jobs that provide growth in our homes, and let's have a local government that responds to your needs. With my willingness to not only listen but to get results and my outlook to drive for a smarter future puts me in the perfect position to serve you all as your next Town Council member.
I invite everyone to visit www.SloanGriffin.org and like my Facebook page. Vote for Sloan J Griffin III "Blythewood Town Council" or contact me at (864) 377-2120 and email at [email protected]
Thank you for your support.
---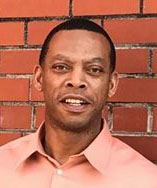 Blythewood Town Council candidate Marcus Taylor did not respond to The Voice's request for comments for this issue.
Related Articles: Mayoral candidates have their say