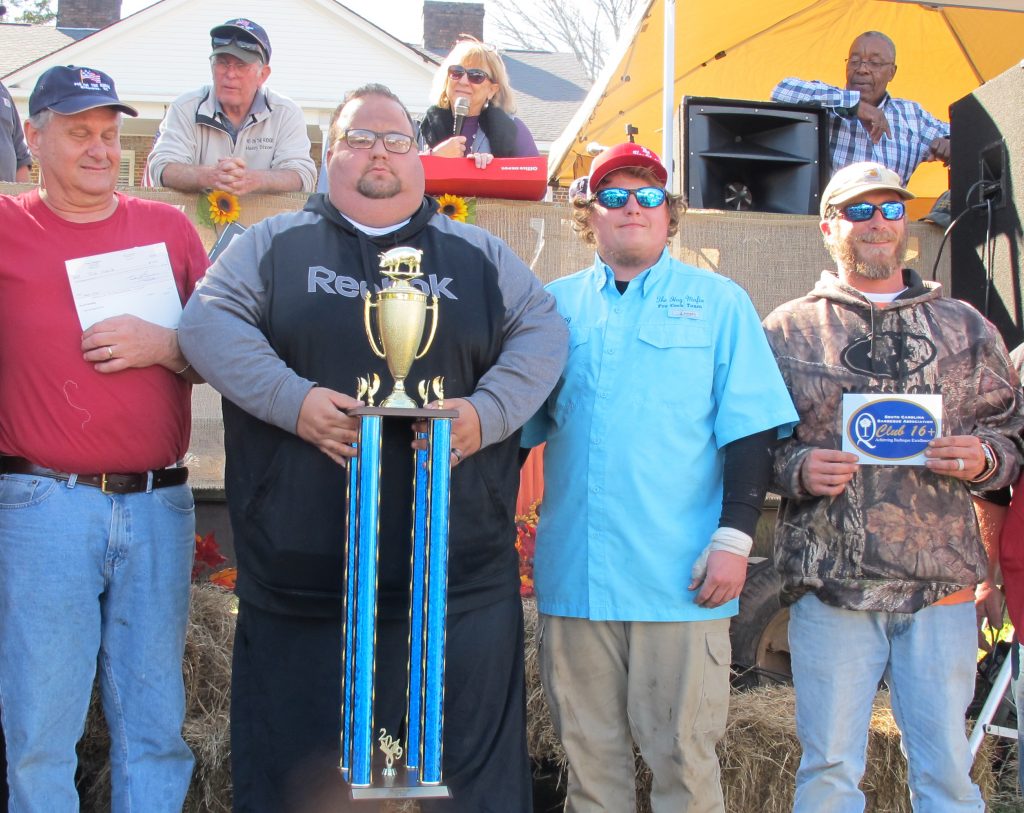 Amateur Winner – $500 Alan Johnson, Southern Swine BBQ

1st Place Hog Calling – Children Haley Autry

1st Place Hog Calling – Adults Chris Childers

Tom Connor, one of the original Pig On The Ridge organizers, stepped down this year after 20 years of service to the popular BBQ event. Co-organizer Henry Dixon paid tribute to Connor during the event Saturday, recognizing his work to help make POTR a top BBQ event in the state. Shown with Connor, from left, are his grandchildren Louise and Doug Ruff, his wife Artie and daughter DeDe Ruff.

Chris Neeley, Fairfield County Sheriff Will Montgomery, his wife Caroline and daughter Alexis.
Talent Coordinator Dorthea Hanna

Ron and Sharon Williams

Fairfield County Chamber of Commerce President Gene Stephens and Robbie Martin watch the antique car show as it passes in front of Martin's shop.

POTR organizer Rufus Jones and Eddie Branham

Ridgeway Town Councilman Don Preileau, one of the three Pig On the Ridge organizers, and House Representative (41) Annie McDaniel.

After an hour or so of taste-testing, two longtime Pig On The Ridge BBQ judges, Bill Rogers (Executive Director of the SC Press Association) and Media Attorney Jay Bender show off their lunch selections.