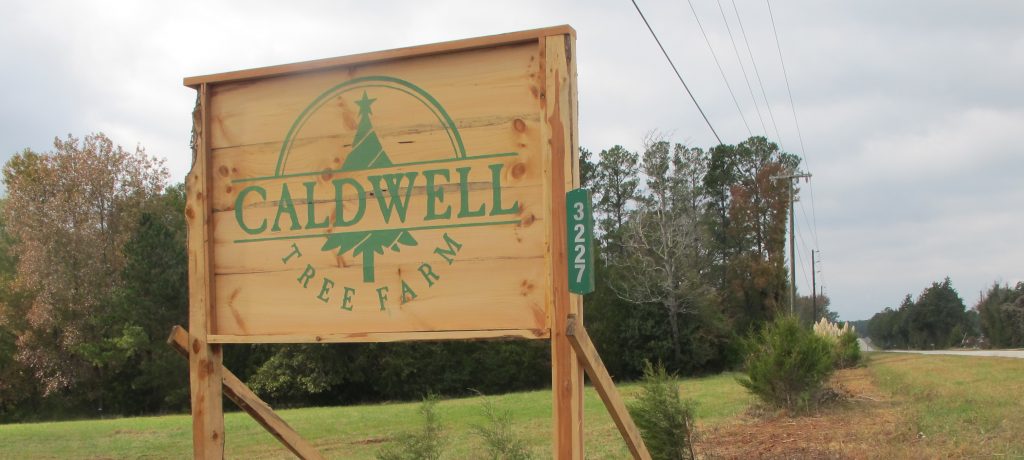 WINNSBORO – Black Friday could more appropriately be called Green Friday by a local Fairfield County family.
Inspired years ago after reading Ann Purmell's children's book, Christmas Tree Farm, Jenny Caldwell is living out her dream of opening a Christmas Tree Farm with her husband Mac and their three young children. Located at 3227 US Highway 321 North, just outside the Winnsboro town limit, Caldwell Tree Farm will officially open for business on Black Friday, November 29, at 10 am.
Caldwell was captivated by Purnell's book which brought back many happy memories of hunting for the perfect Christmas tree with her family. "The book sparked a dream to grow a tree farm where others could enjoy their own family traditions," she said.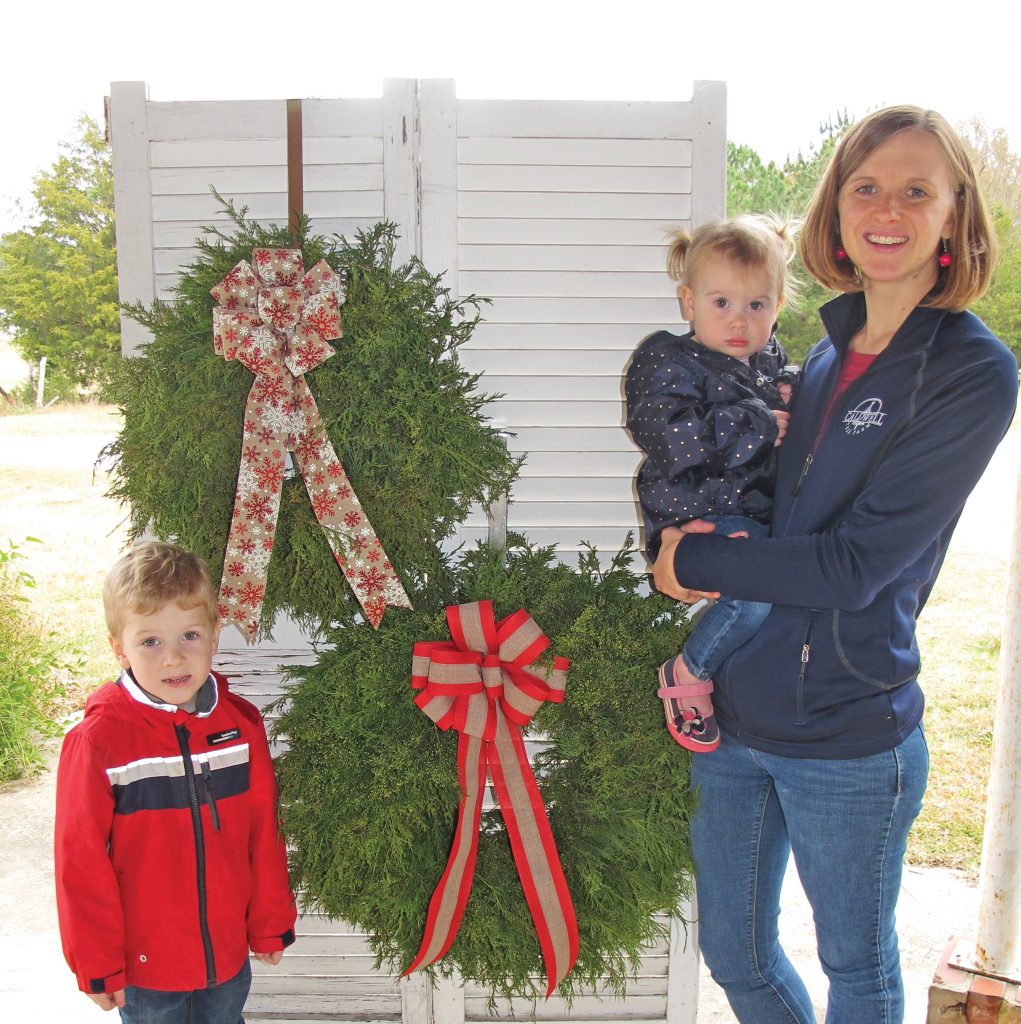 Having bought Mac's grandfather's land and home earlier in the year, the Caldwells finally had a place of their own to make the dream a reality.
"Mr. Bob Caldwell always farmed the land, growing everything from tomatoes, peanuts, and watermelons to fish and cattle. We wanted to use the land, too, and growing Christmas trees seemed like a wonderful way to carry on the legacy," Caldwell added.
Their first Leyland Cypress and Green Giant Arborvitae seedlings were just planted this past year, meaning that the Caldwells will not have their own trees ready for cutting for another five or six years. Plans are in the works to put Virginia Pine, White Pine, and Carolina Sapphire seedlings in the ground this winter.
In order to get their business jump-started while their trees grow, Caldwell Tree Farm will be selling fresh cut 6-8 foot Fraser firs from North Carolina this year. These pre-cut trees will be stored standing in water to keep them fresh and ready for customers to pick out. They will be priced individually, starting at $10/foot.
Starting up their new Christmas tree farm has not been without challenges along the way. Caldwell reported that she made calls to around 20 tree farms owners in NC to find one who would supply their desired order number as a new customer. Additionally, the Caldwells continue to research and absorb as much information as possible about how to grow and care for their seedlings, perfect the art of wreath-making, and master the logistics of starting a business. On the flip side, Caldwell added, "We've been fortunate to have some wonderful people help us along the way."
Beginning on Nov. 29-30, Caldwell Tree Farm will not only have Fraser fir trees available, but also handmade wreaths, stand-straight tree stands, and a variety of ornaments crafted by artisans from around the world will be for sale. They will be open each Saturday in December from 10 am – 5 pm or until they run out of trees.
Get into the spirit of this Christmas season by supporting this new local business – Caldwell Tree Farm.