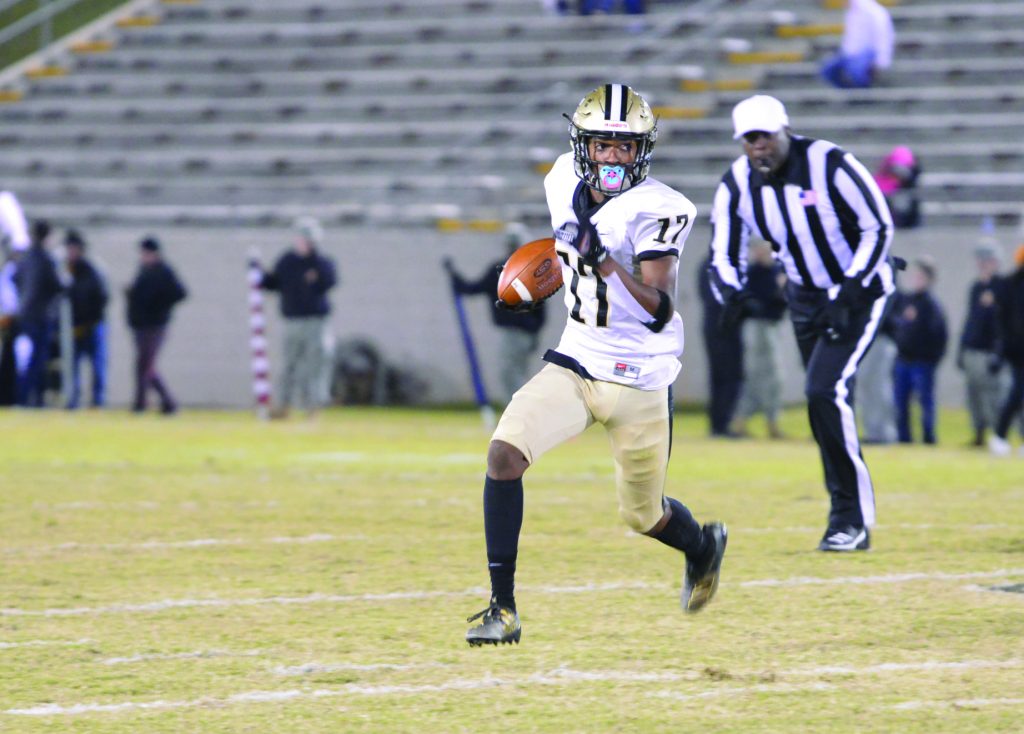 UNION – The Union County Yellow Jackets defeated the Fairfield Central Griffins in the opening round of the Class 3A State Playoffs by a score of 21-12. The loss brings the Griffins' season to a close with a 4-7 overall record in 2019, a two game improvement from the 2018 season.
The Griffins trailed the Yellow Jackets by one at halftime of the contest following a Taylor Truesdale 15-yard touchdown toss to Knija Bagley with 4:15 to play in the second quarter. That score completed a 53-yard drive for the Griffins.
Fairfield Central and Union County took the 7-6 score into the half.
Union County controlled the ball the opening 9:18 of the second half. The Yellow Jackets scored with 2:42 left to play in the third quarter. This drive was capped off with Junior Owens's second touchdown run of the evening making it 14-6, Union County.
With 5:11 to play in the game the Yellow Jackets finished off a 16-play, 87-yard drive to strengthen their lead to 21-6. The Griffins scored to cut into the lead with 2:26 to play, but when the two-point conversion was ruled no good, the Griffins still trailed by two scores.
The Yellow Jackets recovered the on-side kick attempt and were able to run out the clock for a final score of 21-12.
Following the game, Griffin head coach Demetrius Davis was emotional when asked about what this senior group means to him and this program.
"They mean a lot; these last two years have been probably the toughest two years that Fairfield Central has had in the last twenty years," Davis said. "These guys have endured it, a lot of them probably could have quit or when they were faced with adversity could have gone on to the house."
"But with us coming up here, as banged up as we are, playing (Taylor) Truesdale, who has played receiver his whole life and we put him at quarterback tonight and he came to fight against the number one seed. I was just proud of them and wanted them to know how much I appreciate them and what they have done for Fairfield Central High School."