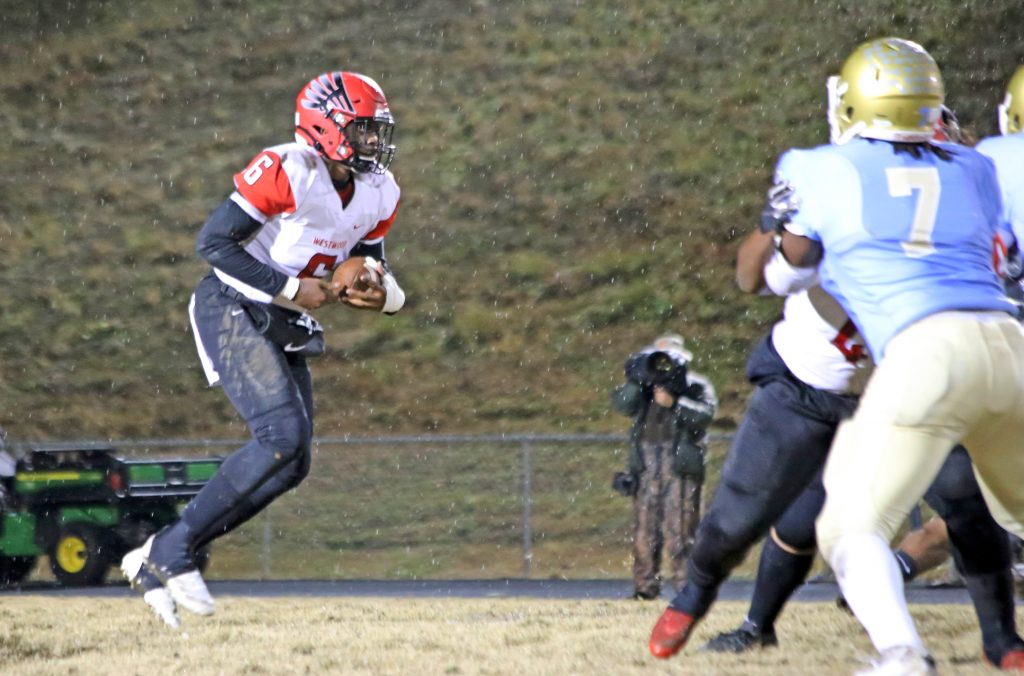 CENTRAL – It as a battle to the end. One yard. That is all that prevented Westwood football from advancing to the next round of the South Carolina High School League 4A state playoffs.
On their own thirty yard line and down by five with just under six minutes left in the fourth, Westwood chipped away at the yards in front of them and looked to overtake the 27-22 deficit.
A series of short gains and a 29-yard Ahmon Green pass to Christian Horn put the Redhawks in the red zone. Daniel took a stand. The Lions stopped Westwood short of the goal line three times before a final sack put the game out of reach for the Redhawks.
Again the underdog, Westwood entered the Lions' den with tenacity. Daniel jumped out to a 7-0 lead early but the Redhawks went up 8-7 on a Rashad McCain score and successful two-point conversion with six minutes to play in the first.
The Lions' response was quick. A 45-yard screen pass put Daniel back on top 14-8 with still five minutes to spare in the opening period. The scoring was far from over.
Westwood put together their own quick scoring attack. Chipping just over two minutes off the clock, the Redhawks tied the game at 14 on a 65 yard drive capped with a quarterback keeper score.
Daniel responded in less than a minute's time. A 40-yard touchdown pass put the Lions back in the lead, 21-14, with time to spare in the first.
Another McCain touchdown reception put the Redhawks up 22-21 with 7:49 remaining in the first half. But another Daniel score put Westwood down 27-22 at the half, and that score would stick as both teams were held scoreless in the second half.
"So proud of this group," Westwood head coach Matt Quinn wrote in a tweet following the team's loss. "Continued to fight, played hard, and did it the right way all season long.
"I will remember this group of seniors for laying a foundation for [Westwood football] that will continue to grow. Tonight, I'm more proud than ever to lead this team."
The loss put the Redhawks at 8-4 in Quinn's first season at the helm. Daniel took the 27-22 win to advance to a third round matchup with Ridge View. The Lions defeated Ridge View 45-26 earlier this season.