BLYTHEWOOD – Westwood's athletic program added another Region Champion last Wednesday during the Region 3-4A Cross Country meet. Redhawk standout Emma Ashley, a seventh grader, finished first among the thirty runners with a time of 20:42.98 to claim top honors.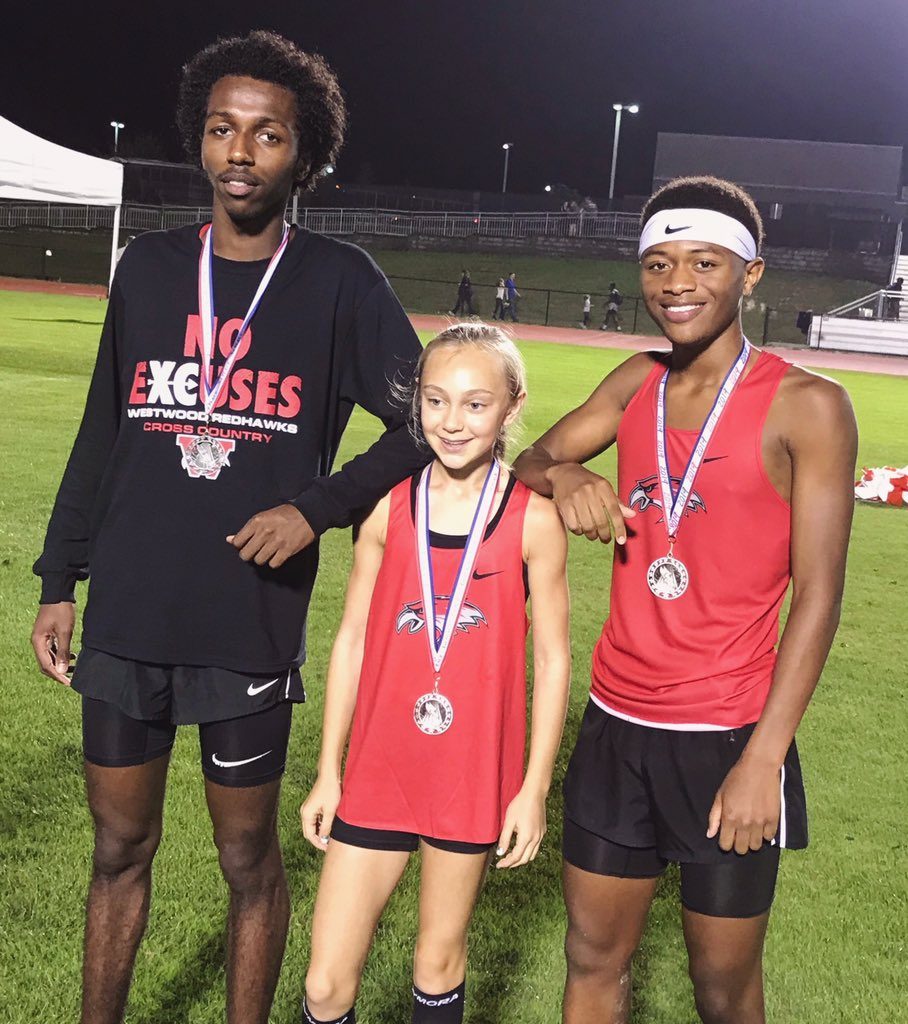 The Westwood Girls finished third in team scoring with an average time of 24.40. Leayzia Shiver had a 15th overall finish at 24:56.61. Barrett Brazell and Annalisa Athanas followed Shiver with 17th and 20th place finishes and times of 25:15.60 and 26:05.14. Katelyn Williams and Kennedy Washington rounded out Redhawk runners in 21st and 22nd places.
Not to be outdone, the Redhawk Boys pulled a second place team finish with an average time of 18:30. Senior David Nelson finished first for Westwood and third overall of 40 runners with a time of 17:43.42. Senior Jordan Alexander-Coleman followed in seventh at 18:11.21 and freshman William Tyndall finished eighth at 18:12.75. Robert Johnson's time of 19:12.24 was good enough for 16th place, and Jace Risher finished on Johnson's heels in 18th at 19:12.95. Joe Eberlin finished in 19th at 19:21.43 and Bryce Strickland rounded out Westwood runners with a 20:10.39 finish.
Ashley finished first for the Redhawks at the Cici's Derby on Oct. 26. Ashley has consistently knocked seconds off of her time as she progresses through the season. The Oct. 26 meet marked one of her fastest times this season, only recording one faster (19:56.97) in September at the Mike Moore Lake Murray Invitational.
The Redhawk boys have also continued to improve on their times this season. In last the Oct. 26 Cici's Derby, Nelson recorded his best time of the season at 17:33.76. William Tyndall recorded a time of 17:42.15, his second fastest time this season. Joe Eberlin also finished with his second fastest time for the season at 18.28.67.
Westwood looks to finish strong at this Saturday's State Qualifiers meet.