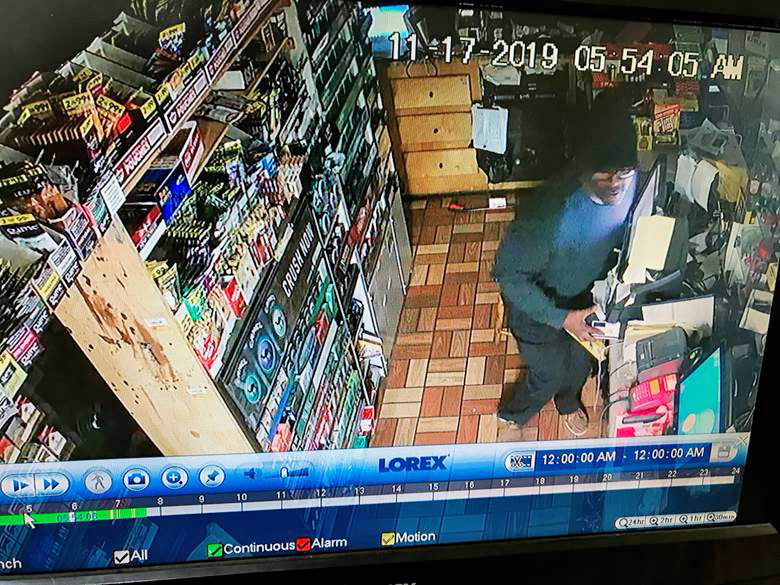 RIDGEWAY – At approximately 5:53 a.m. on Sunday, November 17, the individual pictured stole cash registers, money and cigarettes from City Gas Convenience Store in Ridgeway.
The suspect threw a brick through a glass door to gain entry and left in a white mini-van driven by another individual.
The Fairfield County Sheriff's Office is seeking the public's assistance in identifying the individual pictured in the photograph below.
If you recognize this individual or have any information regarding this burglary, you are asked to contact the Fairfield County Sheriff's Office at (803) 635-4141 or Crime Stoppers at 1-888-CRIMESC (888-274-6372) or visit www.midlandscrimestoppers.com to email a tip.