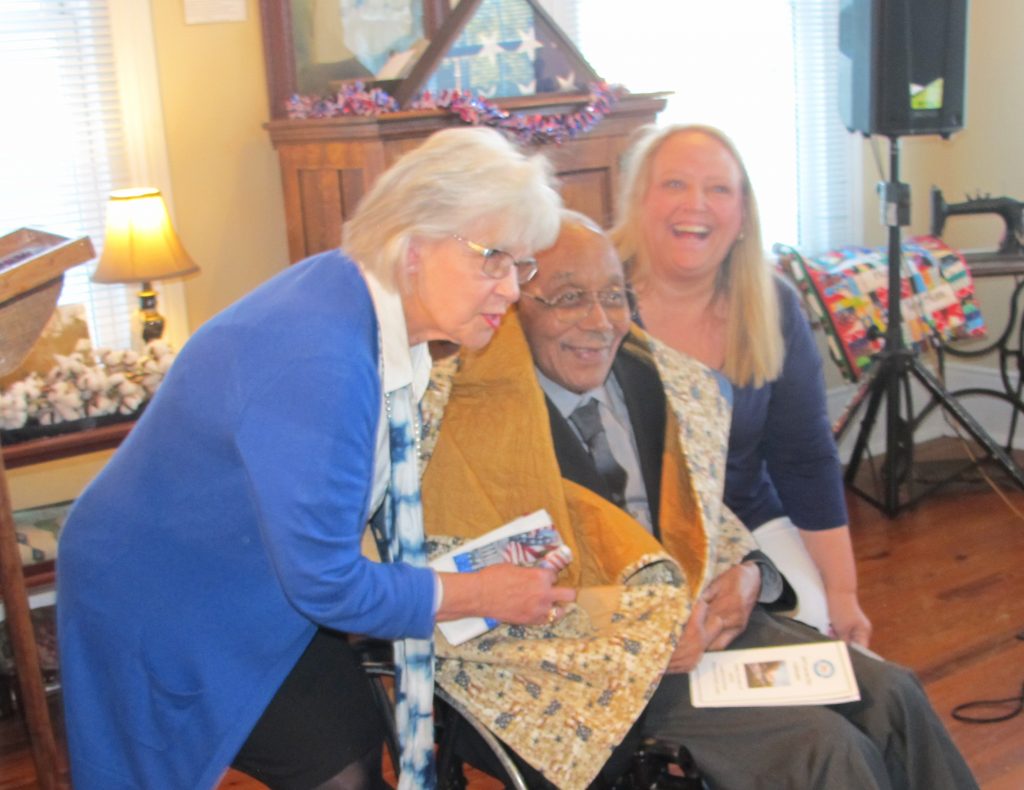 BLYTHEWOOD – More than 50 people attended the Blythewood Historical Society's 2019 Veteran's Day community celebration at the Langford-Nord House Sunday.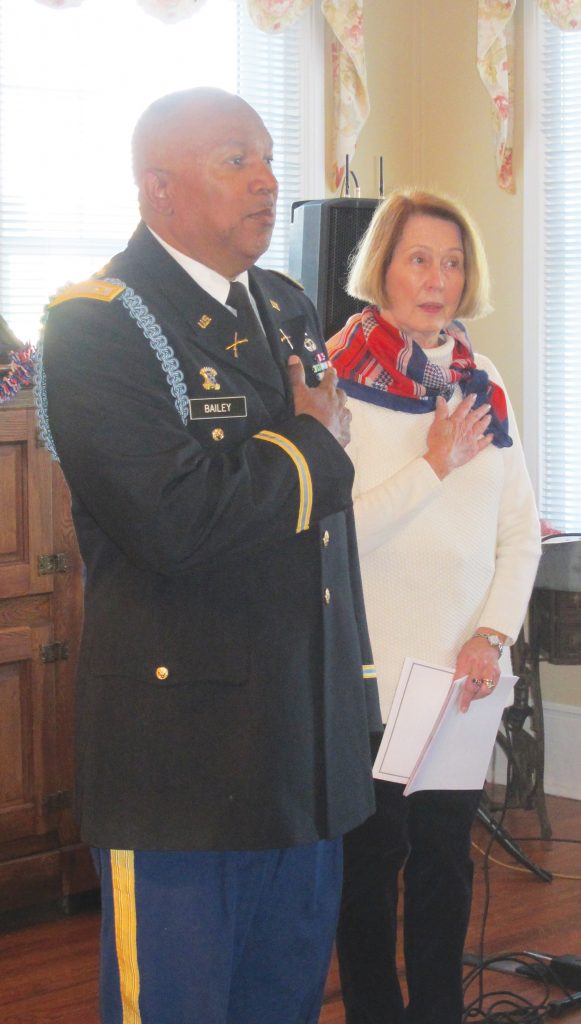 "Each year our program for veterans has grown," Society member and one of the event's organizers Frankie McLean said as she observed those gathering for the ceremony.
Outside, on the crisp, sunny day, a display of vintage military vehicles provided by Bob Redfern lined the picket fence.
Inside, after welcoming remarks, former mayor, Army LTC Keith Bailey (ret.), led those attending in the Pledge of Allegiance. Vance and Jeannie Sharpe set the tone for the solemn program with patriotic songs.
PTSD counselor Jennifer Miller, with the help of her therapy dog, Sarge, shared her own military story of trauma and service with veterans and guests. Her story resonated with some military guests in the room as they nodded in agreement.
Christie Lomas recited the poem, 'This Raggedy Old Flag," and Donna Royson, a quilter with the Quilts of Valor program, presented quilts to three local veterans – James Ard (U.S. Army), Viet Nam era Army veteran Alton Finley and World War II Army veteran Isiah Ellison.
As Royson wrapped the hand-sewn quilt around the shoulders of Finley, noting that he had fought in Viet Nam, she whispered, 'Welcome home.' The emotional moment brought Finley and many in the audience to tears.
LTC Bailey then introduced all military members in the audience.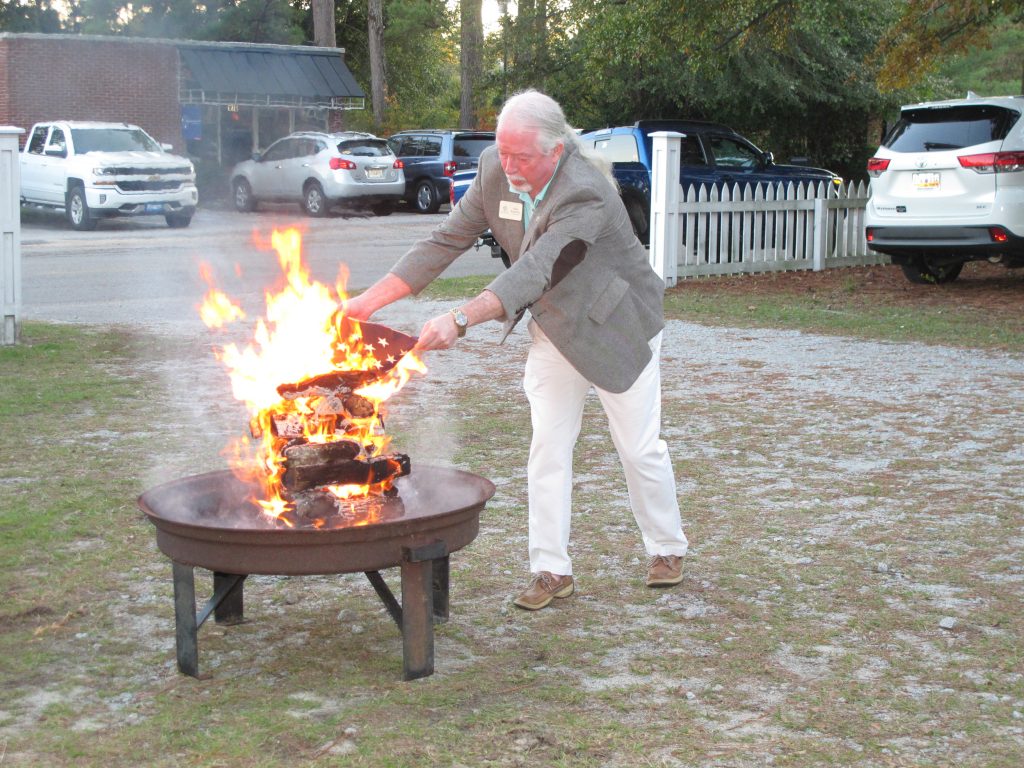 Guests moved outside, gathering on the lawn for a flag retirement ceremony led by Town Councilman and Navy veteran Eddie Baughman, who demonstrated the proper way to retire a flag in the flames.
Members of the audience were then offered the opportunity to place a star in the flames in honor or in memory of a loved one who served in the military.
Mayor J. Michael Ross made closing remarks and led the group in a closing prayer.
"We want to follow our Blythewood tradition of honoring and remembering those who have served our country in war and peace," McLean said. "We thank our service members and their families for their sacrifices."
Frankie McLean wraps James Ard with Quilt of Valor

Donna Royson welcomes home Alton Finley

Sarge

Jeannie and Vance Sharpe