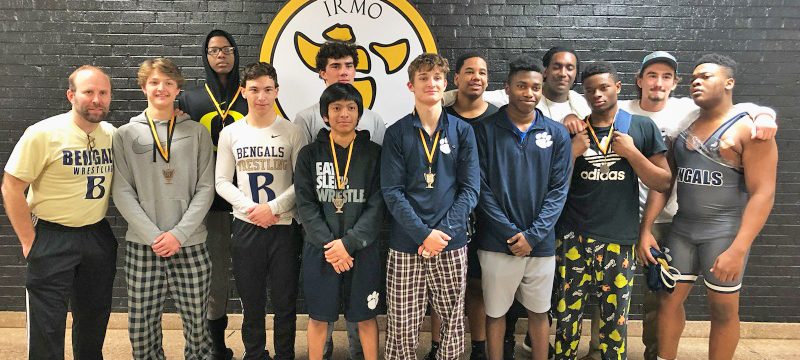 BLYTHEWOOD – Blythewood Wrestling opened the season with two wins last Wednesday against Sumter and Airport high schools.
Matt Clack (126), Ty Hass (132), Caleb Ely (138), Morgan Marshall (152), Eric Montgomery (160), Satchel Holloway (182), Zion Jackson (195) and Breland Johnson-Darby (220) each picked up wins in their weight classes for a 45-36 win over Sumter.
Ely, Marshall, Montgomery, Holloway, Jackson, and Johnson-Darby defeated their Airport opponents, as did Boseman (145), Poungthana (106), and Rasbery (HWY) to put the Bengals on top 53-29.
The Bengals finished fifth of nine teams over the weekend at the Irmo Palmetto Classic. Medal winners were Clack (1st place, 120 pounds), Holloway (2nd place, 170 pounds), Ely (third place, 138 pounds), Marshall (3rd place, 152 pounds), Montgomery (3rd place, 160 pounds) and Johnson-Darby placed fourth.
The Bengals were back in action on Tuesday at Clover and Wednesday at Columbia, but scores were not available at press time. They are set to compete in the Dutch Fork Invitational Saturday starting at 9 a.m.