WINNSBORO – Though their 1-8 record might not reflect it, Fairfield Central's boys basketball team has been battling. Half of their eight losses have been by margins of ten points or less, one including an overtime loss to White Knoll last Wednesday.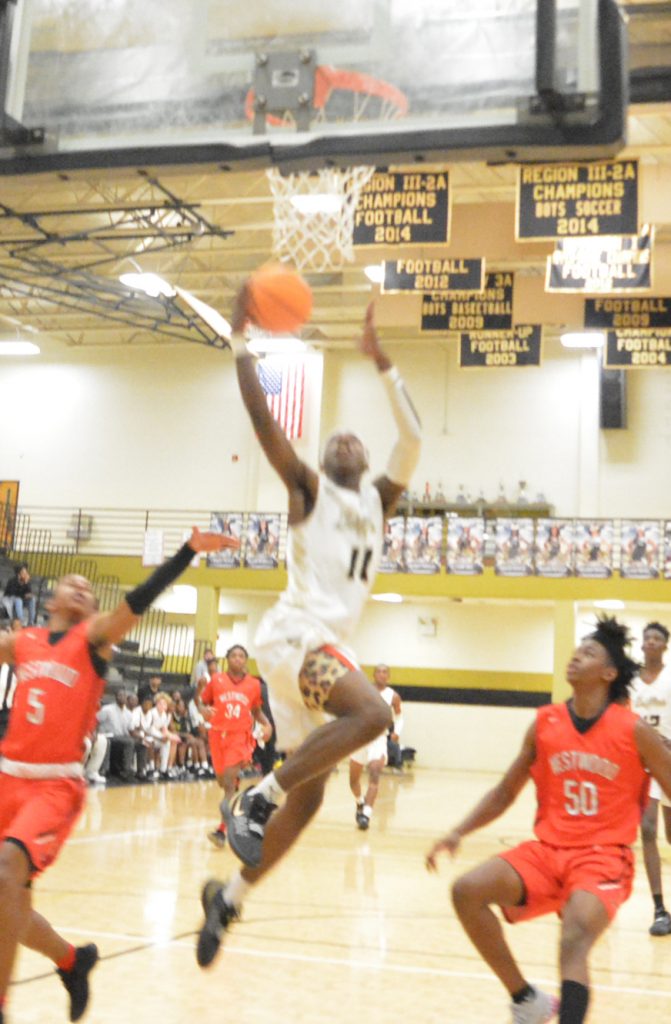 Fairfield faced an undefeated Westwood team on Monday. In their first meeting of the season a week ago, the Redhawks defeated the Griffins by 17. Monday's game was decided by a mere three-point margin as the Griffins fell 44-47.
Fairfield also lost a tight 51-40 game last Friday at Newberry High School. After a 20-11 first quarter lead, Fairfield was held to eight points in the second quarter and only two in the third as the Bulldogs put up 29 to take the lead.
The Lady Griffins gave a high-caliber Westwood team a run for their money in their Monday night matchup.
Westwood defeated Fairfield Central 60-20 in their first meeting of the season last week, but Fairfield was more prepared for battle this time.
The Griffins fell behind 19-12 in the first quarter, and Westwood extended the lead 30-21 at halftime. Fairfield kept the Redhawks in single-digits in the third quarter, allowing only eight points, but the Griffin offense only managed 4 of its own. A tight fourth quarter comeback was not enough as Fairfield fell with a final score of 49-36.
Fairfield's only losses of the season have come from a Westwood team (8-1) that has outscored its opponents 605-302 this season. Besides Westwood's weekend overtime loss to Legion Collegiate Academy and their 11-point win over Catawba Ridge, Monday's 13-point win over Fairfield was their closest in the early season.
Sophomore Deasia Feaster scored a team-high 15 points in the game, followed by Cristin Gray with nine and Jamaria Sampson with 7. Feaster also was credited with 6 rebounds. Gray had five.
Fairfield plowed through Newberry last Friday for the second time this season, this time by a 75-31 margin. Sampson (25) and Feaster (15) both hit double-digits in the win; Sampson shot 70% from behind the arc, hitting 7/10 shots.
Madisen Belton led the team with seven assists and four steals. Gray had nine rebounds and a blocked shot. Zykirah Davis and Mikaela Gaines each had six rebounds.
The Lady Griffins will play in Camden's Christmas Tournament Dec. 20-23 and the boys will break for Christmas and then play in a Christmas tournament Dec. 26-29. Both teams return for their 2020 home opener against Keenan on Jan. 10.