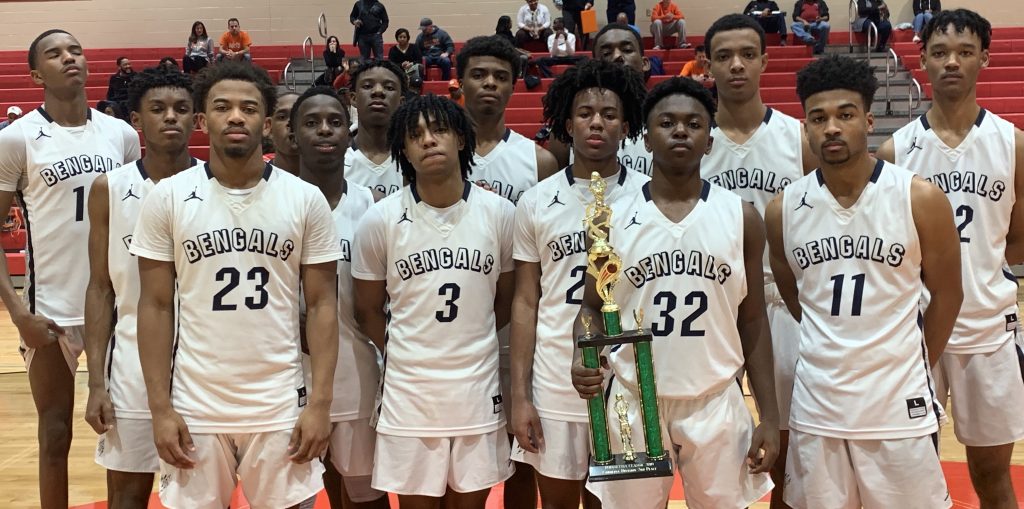 GREENVILLE – Blythewood's boys basketball team managed a 2-1 finish in the Poinsettia Classic at Greenville High School Dec. 27 – 29.
The Bengals faced Palmetto High School in the first day of play and came away with a tight win. Blythewood took an early 22-16 lead in the first and managed to hold onto it for a 39-31 lead at the half. Palmetto looked to rally back and came within two points of the lead (53-51) at the end of the third quarter, but Blythewood held on to take the 71-66 win.
Westside High School of Anderson became Blythewood's next victim on day two of the tournament. Down by one in the first quarter, Blythewood went up 26-24 at halftime. The Bengals put up 14 and held the Rams to just one point in the third quarter to give them a little breathing room heading to the final period. Westside outscored Blythewood 17-13 in the fourth, but they could not overtake the lead as Blythewood held on for a 53-42 win.
Blythewood looked to remain perfect in their final game of the tournament on Dec. 29, but Mauldin High School had different plans for the championship bout. The Bengals could not come back from a steep deficit as the Mavericks took an 87-69 win.
Emmanuel Richards and Julian Phillips were All-Tournament selections.
Blythewood is back in action on Friday as they host familiar foe, Westwood High School. They will travel to Westwood for another cross-town rivalry game on Tuesday.