WINNSBORO – In less than two weeks, Fairfield Central's girls basketball team has turned on the jets to put away three region opponents for a 4-0 win streak. Now third in region standings, the Lady G's will have a chance to move up the ladder as they face No. 1 Keenan on Friday and second-ranked Camden next week.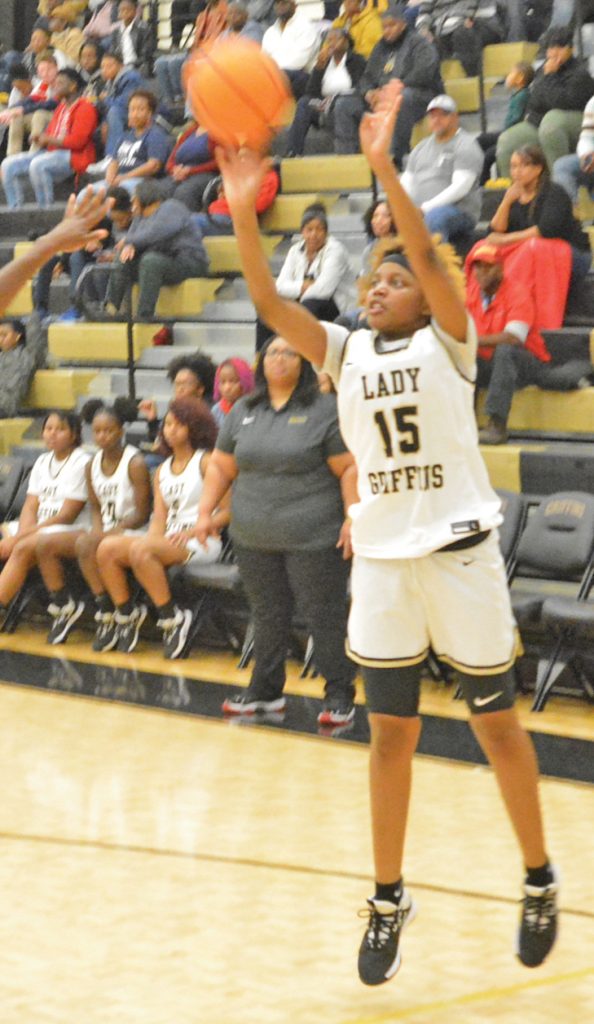 After defeating Catawba Ridge on Jan. 17 by a tight 41-38 margin, the Griffins took to Fort Mill on Jan. 22 for a rematch. This time, Fairfield's win was a bit more decisive at 42-34.
Jamaria Sampson, Deasia Feaster and Cristin Gray put up 40 of Fairfield's 42 points on the night. Sampson led scorers with 18, followed by Feaster with 12 and Gray with 10. Sophomore Madisen Belton chipped in the final two.
Gray and Zykirah Davis each were credited with 7 rebounds. Sampson tallied four rebounds, three assists and a steal. For the eighth game in a row, Gray added a block, her 29th on the season, 22nd in the past eight games.
The Griffins hosted Chester for a Friday night rivalry game and easily put the Cyclones away at 64-32. Sampson (23) and Feaster (14) topped scorers again. Zykirah Davis rounded out the double-digit scorers with 10. Davis (7) and Gray (6) led on the boards, while Sampson was credited with 10 assists and four steals to lead Fairfield.
The Lady Griffins rounded out the four-game streak with a 41-30 win over Indian Land in Fort Mill on Tuesday. The Griffin boys, however, found different outcomes in their three-game stretch.
Catawba Ridge found a way to best the Griffins last Wednesday by a 46-29 margin.
After a 12-12 tie through one quarter, Catawba Ridge took a 18-17 lead at halftime. The Griffins faced an uphill battle in the fourth quarter after putting up only three points to fall behind 32-20 at the end of the third. The Copperheads capitalized on the lead and extended it 46-29 in the fourth.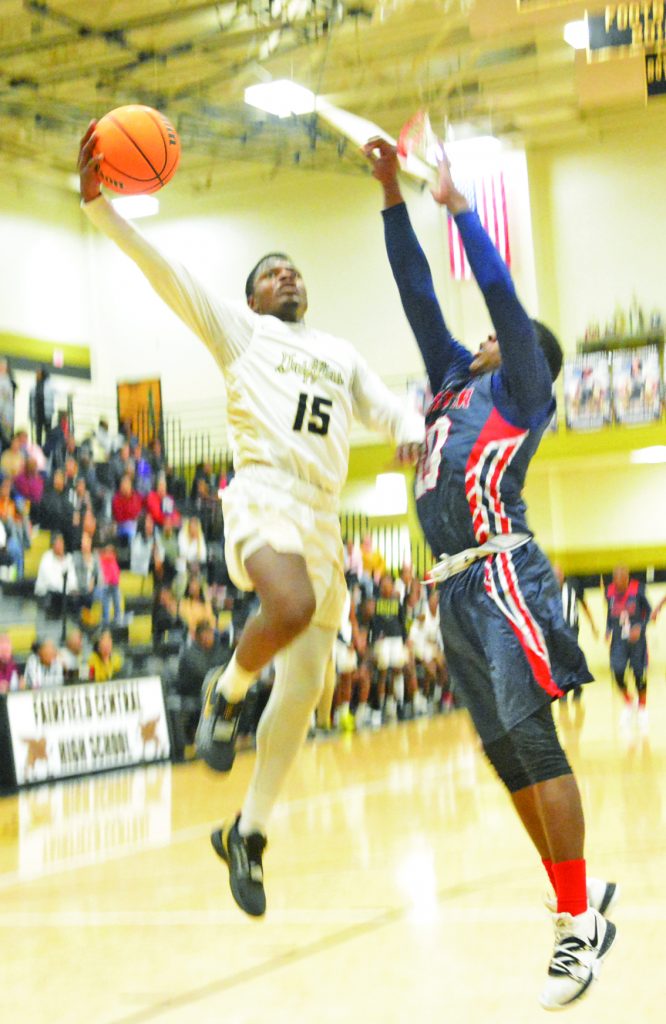 Senior Charlie Cason was the sold double-digit scorer for Fairfield with 14 in the contest. Cason shot 100% from the charity stripe. Senior Emanuel March Jr. pulled 9 defensive rebounds, 10 total, on the night and was also credited with an assist and a block.
The Griffins returned to Winnsboro on Friday for a rivalry game with Chester High School. Though Fairfield held a 17-15 lead after the first quarter, Chester battled back to take a 34-25 lead at halftime.
The Griffins pushed back in the third quarter, outscoring the Cyclones 24-16 to trail by just one (50-49) heading into the final period. Chester put up their biggest offensive quarter of the game (24) and held the Griffins to only 12 points to solidify their 74-61 win.
The Griffins still search for their first region win as they head to Keenan on Friday and host Camden next Tuesday.