ROCK HILL – Tuesday night was tough for both the Westwood girls and boys basketball teams.
After the girls' grueling, 48-45 double overtime loss to the South Pointe girls, the Westwood boys fell 56-45 to the Stallions.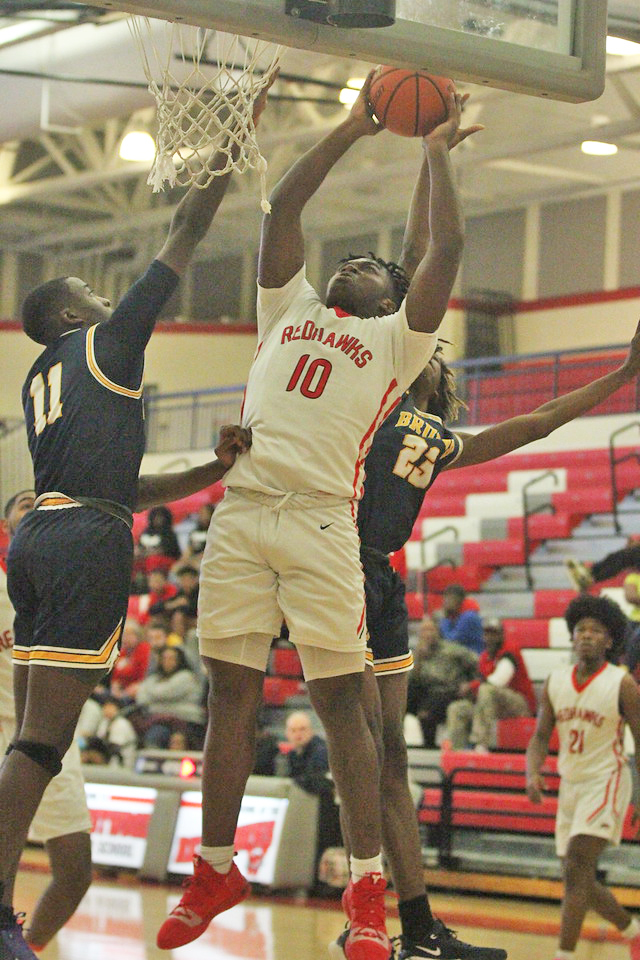 "We never could get going offensively," Westwood boys coach John Combs said. "We did not react very well to the adversity we faced during the game. Bre'on Lewis provided our best offensive spark, but we could never sustain our offense to catch up."
Westwood (16-7, 5-4) closes out its regular season at Ridge View. The Redhawks clinched a four-seed in the playoffs, but could see its fortunes improve with a win over the Blazers.
"It will be a good challenge. I know our guys will be excited to play," Combs said. "We know a win on the road against No. 2 Ridge View would help us upgrade our playoff seed and Give us a solid confidence booster."
The Westwood girls (21-4, 8-1) cruised past Ridge View 53-19 Jan. 24, and can clinch the region title with a win Friday.
Girls – Friday: Westwood 59, Lancaster 18
LHS – 2-9-7-0 – 18
WHS – 14-8-16-21 – 59
WHS: Malayziah Etheredge 14, Jessica Woods 11, Jala Wade 10, Frederick 9, Leveretter 7, McCant 2, Scott 3, Thompson 2
Tuesday: South Pointe 48, Westwood 45, 2OT
WHS – 10-9-6-11-4-5 – 45
SPHS – 15-8-6-7-4-8 – 48
Boys – Friday: Westwood 60, Lancaster 54
LHS: Tinsley 19, C.J. Ealy 15, Pittman 6, Stevens 4, Truesdale 3, Mickles 3, Watts 2, Brown 2,
WHS: Marshall Jefferson 15, Ty Turner 10, Ahmon Green 10, McDaniels 8, Lewis 6, McBride 5, Savage 3, McCray 2, Peay 1,
Tuesday: South Pointe 56, Westwood 45
WHS: Ty Turner 8, Bre'on Lewis 18, KJ Richardson 3, Fred Savage 2, Mike Peay 3, Lorentz McCray 2, Jaylen Faber 9
SPHS: Bryson 8, Peterson 10, Blake 4, J. Bryson 6, Jenerette 5, Joseph 5, Burns 10, Williams 8