BLYTHEWOOD – The Blythewood softball team was off to a 5-2 start before the ongoing precautions taken to reduce the spread of the Coronavirus brought prep athletics across the state to a halt.
On Sunday, Gov. Henry McMaster ordered all South Carolina public schools closed through March 31. Then on Monday, South Carolina High School League officials decided to suspend all athletic activities through April 5.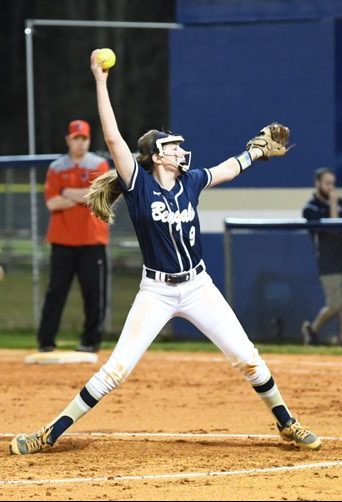 The Bengals played their last game Thursday, a 9-1 victory over Edisto.
The Cougars had just tied the game at 1 apiece with a run in the top of the fifth before the Bengals came to bat at the bottom of that frame and scored three runs. A five-run sixth inning clinched the win for Blythewood.
Emily Babbitt and Haley McCoy had two hits apiece. McCoy also homered. Babbitt, Anna Fridriksson, and Lauren Hardy all doubled.
Babbitt pitched a complete game, scattering five hits and striking out five. She walked one.
Against Nation Ford, Blythewood scored two runs apiece in the first, second, and third innings, and held off a light rally to defeat the Indians 6-4 March 11.
Bell Reynolds' sacrifice fly in the first drove in two runs in the first inning. Hardy and McCoy each had RBI singles.
Josie Smythe lasted four innings in the circle, giving up four runs on seven hits. She struck out three and walked one.
Babbitt came on in relief and pitched three innings of one-hit ball for the save. She struck out four.