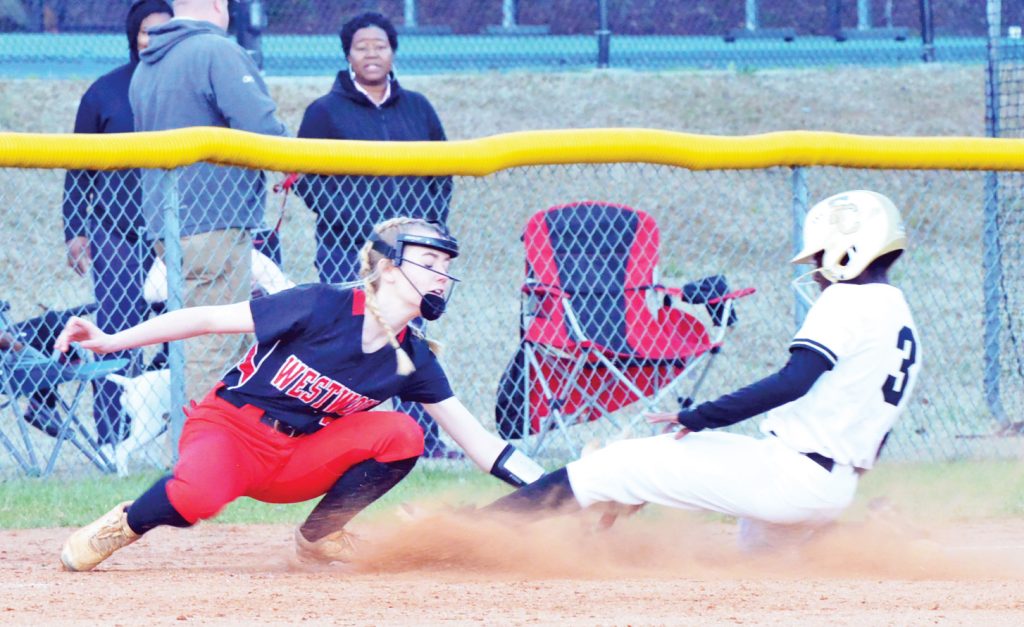 WINNSBORO – Fairfield softball opened their season at home on Monday against Westwood High School.
Tied at two after an inning of play, the Redhawks added three to take a 5-2 lead in the second. Hot Westwood bats in the third as they added 11 runs to the scoreboard, eventually taking the game 19-2 in four innings of play.
Led at the plate by Alivia Hodges, who went 3-4, Erin Wilson and Barrett Brazell, the Redhawks put up eleven hits in the win. Wilson batted 2-3 with two RBIs; Brazell also went 2-3 with a double and two RBIs. Koreena Scott went 1-3 with a three-RBI triple. Taryn Jenkins doubled in the win.
Scott picked up the win on the mound, throwing 66 pitches in three innings. She struck out nine, walked three, allowed one hit and two runs.
V. Pete took the loss for Fairfield, surrendering seven runs on four hits in two innings pitched. A. Jones started on the mound for the Griffins. Jones pitched two innings, striking out four, but allowing seven runs on four hits. Pete struck out two.
M. Belton led the Griffin offense, batting 1-2 with an RBI.
The Griffins will host Chester High School on Friday. JV begins at 5:30 and varsity will follow.
Westwood was slated to travel to Chester on Wednesday, but scores were not available at press time. They will host Lancaster on Friday. The home opener is scheduled for 7:30.