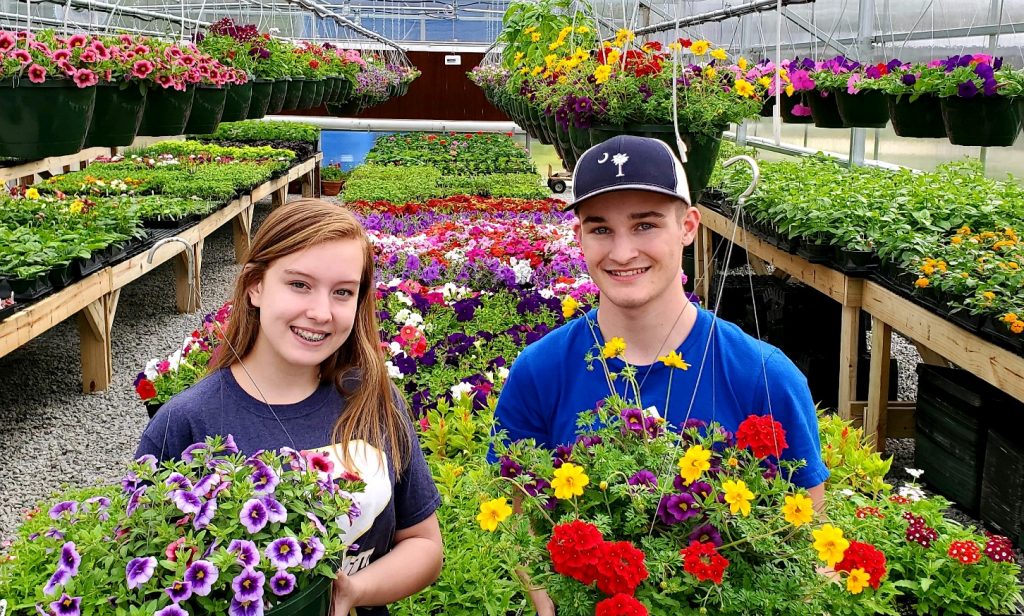 BLYTHEWOOD – The Blythewood High School horticulture class is offering a virtual plant sale with respect to social distancing requirements. Plants can be ordered online and picked up curbside at one of the times and locations on the order form. Both Chester High School and Nation's Ford High School are assisting with the sale at their own schools and proceeds from the sale at all three schools go exclusively to BHS's Future Farmers of America (FFA) program, regardless of the pickup site.
The sale can be accessed at the following link: https://nationfordag.wixsite.com/nafoffa/plant-sale
To follow the mandates of social distancing, only a small group of volunteers will stage plants that are ordered online to be picked up curbside. No students will be involved with public interactions (ie. helping load vehicles).
An inventory will be kept based on the online orders. Availability of plants will be on a first come first served basis, with plants removed from the website once they are sold out. So order soon to get the plants you want.
Times and locations for pickups are listed below:
Blythewood HS Greenhouse – Monday, April 6, from noon – 6 p.m.
Chester 321 Graphics – Tuesday, April 7, from 4 pm – 7 p.m.
Nation Ford HS Student Parking Lot – Saturday, April 4, from noon – 3 p.m.
These are also located on the order form on the website.