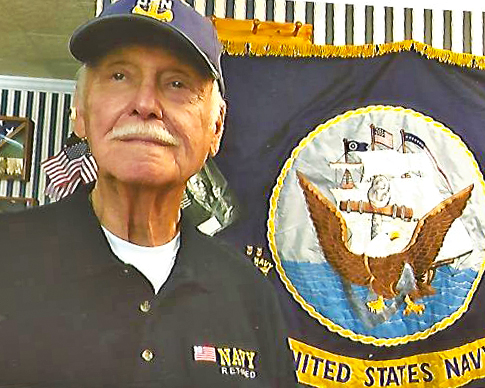 RIDGEWAY – Carl Leo "Pete" Dodd, 84, of Ridgeway, passed away peacefully on Friday, April 17, 2020. Born in Danville, VA, he was the son of the late Curtis and Virginia Appling Dodd.
 He served in the United States Navy for 31 years and retired as a Master Chief Petty Officer. Afterwards, he worked for 18 years as a Navy contractor. Pete loved his church family at Lake Wateree Baptist Church, where he was a deacon and greeter. He enjoyed spending evenings either fishing on Lake Wateree or relaxing on the porch watching hummingbirds.  He also enjoyed watching NASCAR. Most of all, Pete loved spending time with his family.
Pete is survived by his wife of 10 years, Nancy Dodd; two sons, Carl Leo Dodd, Jr. (Terri) and Alan T. Dodd (Shanna); daughter, Diana Lee Embler (Mike); brother, Roy Dodd; step-sons, Jeffery Branham and Chad Branham (Jennifer); eight grandchildren and seven step-grandchildren.  
In addition to his parents, Pete is predeceased by his first wife of 53 years, Jerrilyn Hawkins Dodd. 
Fair winds and following seas, Master Chief Dodd.
A private committal service was held on Sunday, April 19, 2020 conducted by Reverend Mike Pelham. A public memorial with full military honors will occur at a later date.
Pope Funeral Home is assisting the Dodd family.
Online condolences may be sent to the Dodd family at www.popefuneralhomesc.com.