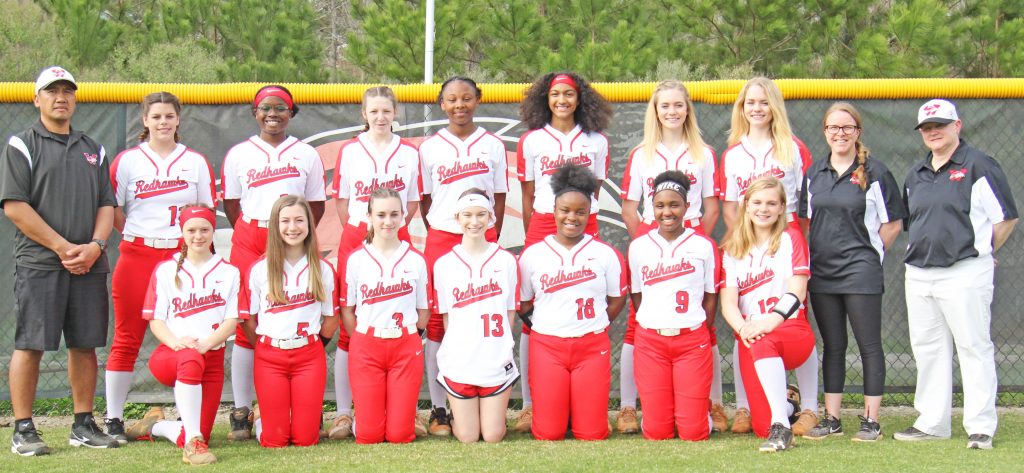 Schools and after-school activities may have been cancelled because of the coronavirus pandemic, but Westwood head softball coach Steven Cruz has a long-distance vision of the Redhawks' success.
Even so, on the short range of it, Cruz and the players felt the sting just like any other team that has seen a season put in the books because of a global pandemic.
"This year I was expecting more wins, a better season than last season, going to the playoffs again just with the talent we had," Cruz said about the season. "The girls were disappointed because all they wanted to do was play ball as a team. I really wanted to see what this year's team was capable of doing. We have a lot of young talent, and I wanted to see that young talent work with the older experience. We could have gone a long way."
The Redhawks have already come a long way from 2017 and before, when they struggled just to get a single run across. Since Cruz took over in 2018, Westwood has developed a junior varsity squad to feed people into the varsity level, and while the Redhawks still struggled for runs and getting out of innings, they won six games last year and reached the playoffs with a 4-6 record in Region 3-4A.
The 2020 season began with a loss to a tough Dutch Fork squad, but Westwood dominated Fairfield Central 20-2 March 9. Two days later at Chester, the Redhawks fell 6-1 to the Cyclones. Even though it was a loss, Cruz saw something markedly different than in previous Westwood squads.
"That one loss was tough," Cruz said. "They put up a fight. In that game we lost offensively just because we couldn't put the ball in the holes. We were hitting it hard, but we weren't hitting it through their defense."
That was the last time the Redhawks took the field. That Sunday, March 15, Gov. Henry McMaster ordered all schools closed, effective for two weeks. Hopes of restarting the season with region play were diminished when McMaster extended the order to the end of April, and again to the middle of May.
Since that time, Cruz said that because he works full time, he has not been able to organize remote team workout sessions. He did encourage the players to build on what they've already learned, and maintain the physical and mental skills they have as softball players.
"The only thing I wanted them to do over this time is to continue to work on the things you could do at home," he said. "Do some type of work, don't just stay inside and let the hard work we've put in over the past couple of years go to rest. I've stayed in communication with them but I haven't been able to organize team workouts. They have been working on their own."
Three Redhawks seniors, Asia Brown, and twins Kendall and Katie Counts, have seen their softball careers come to an inadvertent close.
"All three were on only their second year with the team," Cruz said. "But the great thing I love about them is their attitude and how they were so interested in practicing in the offseason and preseason just to play in the game. They were late in picking up the game, but they have so much potential in them. If they can keep working, they can play at the next level."
Cruz said he's concerned about the COVID-19 pandemic as much as everyone else is, but he's hoping that when athletes return to their respective programs, the Westwood softball program will get right back in with improving over the previous season.
"I'm really excited about our program, its future here over the next six years," he said. "I was really excited about this year, but for us every year is a rebuilding year, and going back to fundamentals development. We've been doing nothing but improving, and we'll be expecting the same thing next year."