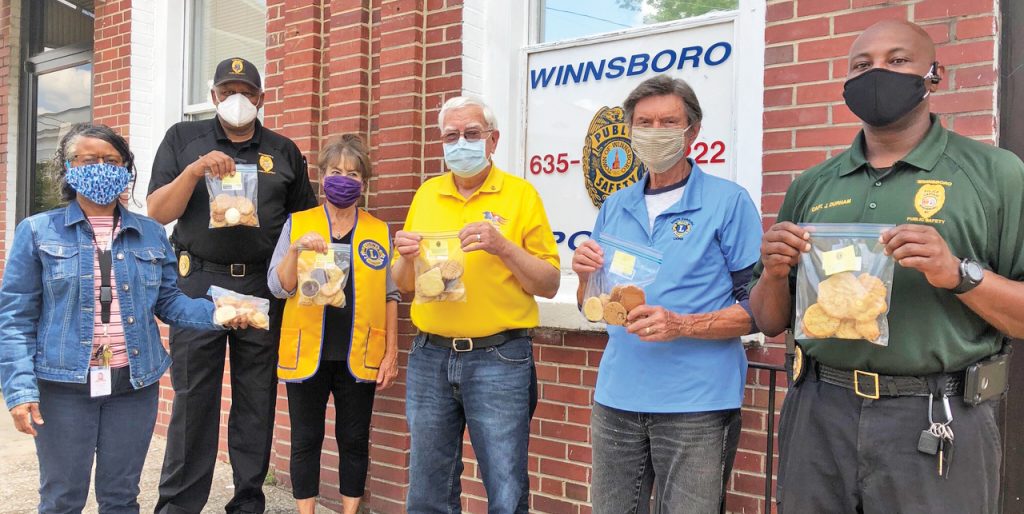 WINNSBORO – To show their appreciation to the Winnsboro Police Department, above, and the Fairfield County Sheriff's Department for their vigilance during the Time of Corona, last week the Winnsboro Lions Club delivered 85 bags of home baked cookies to two law enforcement agencies.
"We want them to know that we appreciate them for all they are doing to protect us during this time," Club Chairman Paul Dove said.
Lions in the photo above include, center: Pam Laird, Paul Dove and Donnie Laird. Photo at below: centered between Sheriff's office personnel are Lions Bobbi Dove and Pam Laird; far right are Donnie Laird and Paul Dove.
Dove said the club next plans to deliver cookies to the S.C. State Troopers office.