WINNSBORO – Florence Elizabeth "Beth" Short Holt, 71, of Winnsboro, passed away on Wednesday, May 6, 2020. Born in Winnsboro, she was the daughter of the late Barney Lee and Florence Elizabeth Porter Short.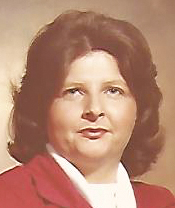 Mrs. Holt retired from Southern Bell after 35 years of service. She then worked for Independent Body & Muffler, retiring in 2005 to join her two sisters in retirement. Mrs. Holt enjoyed a close family tie and will be missed greatly by friends & family.
She is survived by her husband of 44 years, Danny W. Holt; son, Daniel Wilson Holt (Heather); daughter, Debbie Holt Harris; brother, Ricky L. Short; sisters, Bonnie S. Myers and Patsy S. Edenfield (Sam); five grandchildren, Taylor and Lauren Kinlaw, Aaron and Joshua Harris, and Stella Pearl Carter; and one grand dog Tank. God picked a beautiful rose to add to his heavenly garden.
Graveside services were held at 1 o'clock PM Sunday, May 10, 2020 at Fairfield Memorial Cemetery conducted by Wes Edenfield and Rev. Allen Thompson. Public viewing hours were from 11-4 o'clock PM Saturday, May 9, 2020 at Pope Funeral Home.
Pope Funeral Home is assisting the Holt family.
Online condolences may be sent to the Holt family at www.popefuneralhomesc.com.