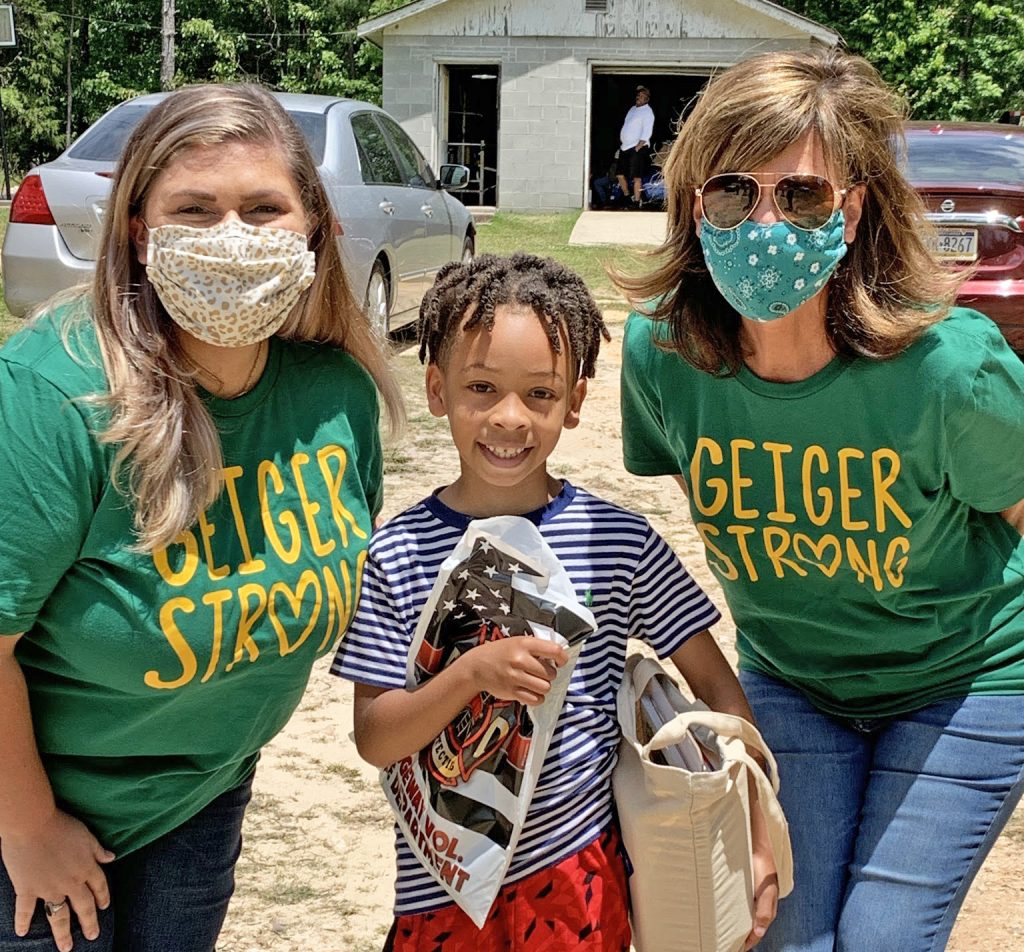 RIDGEWAY – While it seems that appreciation for teachers everywhere has soared during the recent months of the COVID-19 pandemic, Geiger Elementary School second graders and their parents likewise have a great admiration and thankfulness for their teachers, Lori Yarborough and Blair Branham. Yarborough and Branham, along with the help of the Ridgeway Volunteer Fire Department, delivered bags containing 20 brand new books to each of their combined 26 students in the Ridgeway community over the past week.
Yarborough's enthusiasm for teaching and love for her students are apparent.
"I was down in the dumps with teaching from home and thinking, what in the world good is going to come of this?'' she said. After learning of the Ridgeway library's recent permanent closing and the end of school quickly approaching, she came up with the idea of collecting books her and Branham's second grade students to read and enjoy over the summer months. The effort was to decrease the chance of a "slide" while no formal education was going on. With permission and encouragement from her principal Myra Bramlett and media specialist Suzanne Taylor, Yarborough was given the go ahead for her project
Her wheels started turning as she began to plan how to make an impression on the importance of reading to her young students. She could have had the books delivered by a district school bus, but Yarborough wanted something unique. She decided on a firetruck delivery.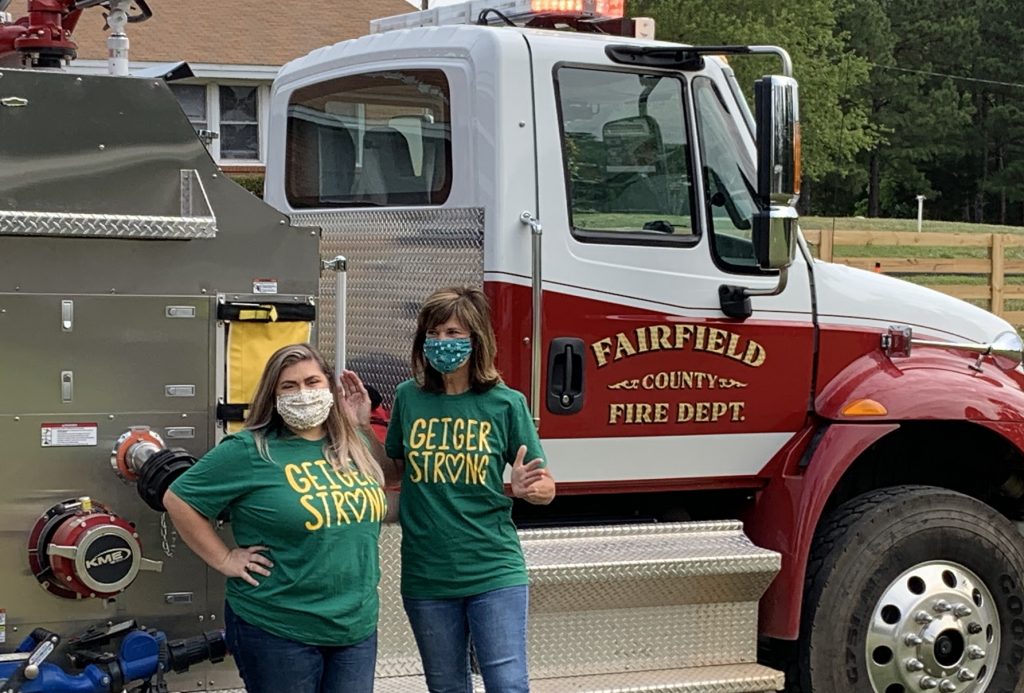 At 8:30 a.m. on May 13, she and Branham climbed into one of Ridgeway's big red fire trucks and set out with a convoy of 3 fire vehicles and 4 volunteer firefighters to hand deliver the bags of books to their students at their homes which were scattered all around the surrounding Ridgeway community. They successfully finished the ride between 2 and 3 p.m.
Yarborough said the surprise visit with her students was both emotional and rewarding as she had not seen them since schools closed on March 12.
"I felt like Santa Claus! It was hard not to hug each of my students!" she said.
Yarborough reached out with her plea for books on social media and to her church family, and the response was overwhelmingly positive. "Ridgeway is a wonderful place. The people are so compassionate about each other. I posted a (book) wish list on Amazon, and in just two days it was depleted," she said. Her church family went above and beyond to contribute a new book for every student at GES. She also had contributions from her Lancaster hometown friends and a former student.
Yarborough re-entered her teaching career at GES three years ago after retiring from the Lancaster County school system and settling in at her Lake Wateree home in 2013. She had spent 30 years in the education field, first as a classroom teacher, and then in a non-classroom setting as a reading coach and even an assistant principal.
"I thought I was ready for the life of retirement, on the lake," Yarborough said, "However, I just love it (teaching) so much." She said she fell in love with the Ridgeway community and Geiger school.
Yarborough admits that she was a wee bit "afraid" when she made that decision to get back into teaching after 18 years of not being in a classroom setting, but she has made an impact.
"Every child will remember getting this bag of books delivered by a fire truck during this stay-at-home time," Yarborough said.
And each will benefit from the compassion and generosity of the Ridgeway community and Yarborough's efforts to give back to her students some of what's been lost in the year of the coronavirus.