LUGOFF – Michael Dennis "Mike" Williams, 69, of Lugoff, passed away on Wednesday, May 13, 2020.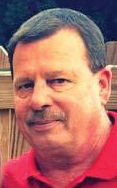 Born in Camden, he was the son of the late Claude and Stella Williams. He is survived by his loving wife Paige; daughter Taylor Williams; two sons James Williams (Jim) and Ryan Williams; brother Ronald Williams; sister Karen Prather; and two grandchildren.
He was a member of the Aimwell Presbyterian Church and retired from General Electric Company.
Celebration of Mike's life will be held at a later date.
In lieu of flowers, memorials may be made to Aimwell Presbyterian Church, P.O. Box 146, Ridgeway, SC 29130 or to Pawmetto Lifeline, 1275 Bower Parkway, Columbia, SC 29212.
Pope Funeral Home is assisting the Williams family.
Online condolences may be sent to the Williams family at www.popefuneralhomesc.com.