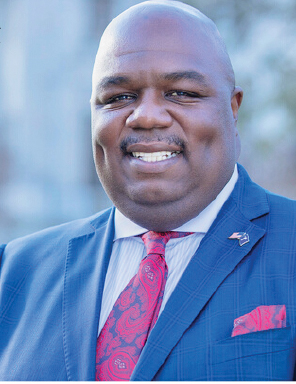 Local democratic primary election results for Blythewood 29016 challenged races:
Blythewood is represented by three different Richland County Council representatives. Here are the results of those three contests.
DISTRICT 2 – With a razor-thin margin 0f 52 votes Derrek Pugh of Blythewood ousted 12-year incumbent Joyce Dickerson in a big upset. Dickerson told The Voice Wednesday morning that she plans to look into a recount of at least some of the precincts. Pugh had 2,708 votes to Dickerson's 2,656.
DISTRICT 7 – Incumbent Gwendolyn Kennedy, with 2,758 votes (41.58%), was forced into a runoff with Gretchen Barron who took 2,420 votes (36.48%). Richard Brown finished with 1,455 (21.94%).
Gwendolyn Kennedy

Gretchen Barron
DISTRICT 9 – Incumbent Calvin Chip Jackson, with 2,503 votes (49.67%) will be in a runoff with Jonieka Farr who had 1,218 votes (24.17%). Angela Addison took 937 votes and Blythewood's Jerry Rega received 381 votes.
Jackson

Farr
For more details on local races, see the June 11 issue of The Voice.