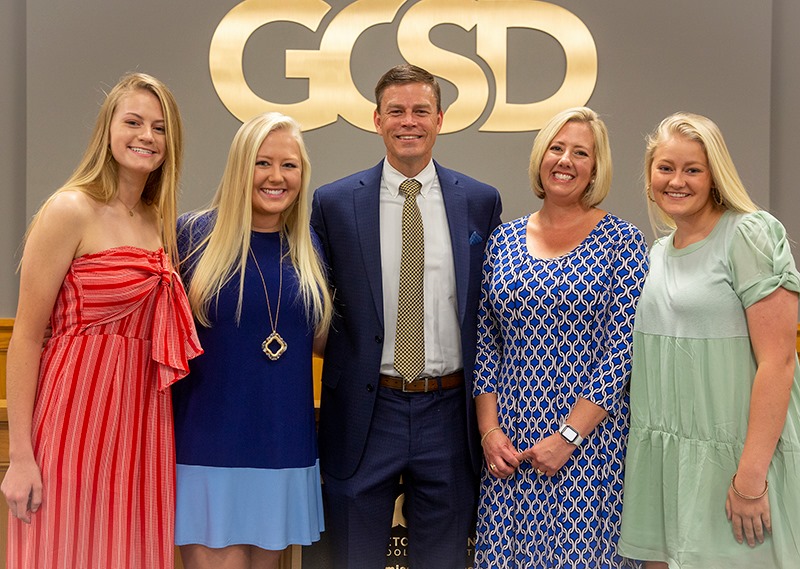 GEORGETOWN – Former Blythewood High School Principal Keith Price has been named Superintendent of Georgetown County School District.
Shown with him are his wife Janet and three of their four daughters – Micah and Amanda on the left and Camryn on the right. Daughter Lauren was unable to attend due to a previously scheduled advanced placement test.
Price served as Blythewood High School principal for seven years before being named assistant superintendent of Richland School District Two in 2014.