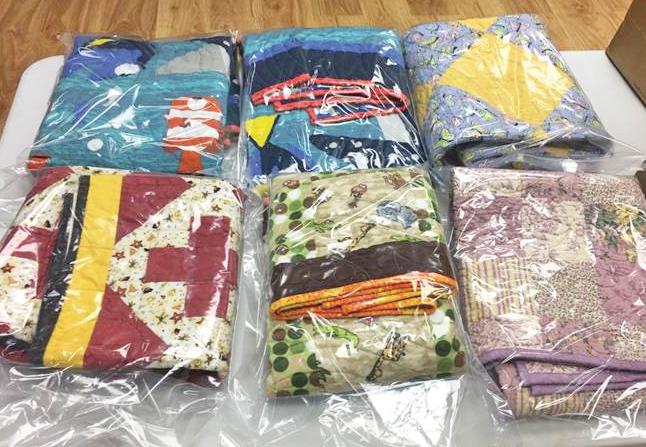 WINNSBORO – In the Time of Corona, comfort can be found in homemade quilts – thanks to Donna Royson.
An avid quilter, Royson has donated quilts to the Fairfield County Sheriff's Office for some of the county's most vulnerable citizens – children and the elderly.
"I hope and pray that these small quilts bring comfort to those our wonderful deputies come into contact with," Royson said. "All of my quilts have a small guardian angel quilted somewhere in the quilt. I pray when I make the quilts that God will watch over each recipient."
Royson's quilts are intended to be used by deputies to give to children who have been removed from their homes and to the elderly through the Sheriff's Office's Home Alone Program.
"Mrs. Royson is setting a great example of what a community partner is," Fairfield County Sheriff Will Montgomery said. "She is unselfishly using her talents to help make our community a better place."