BLYTHEWOOD – Julian Phillips hasn't played an organized basketball game since February, when the 6-8 power forward's Blythewood Bengals walked off the court in an 83-52 second-round playoff loss at Dorman.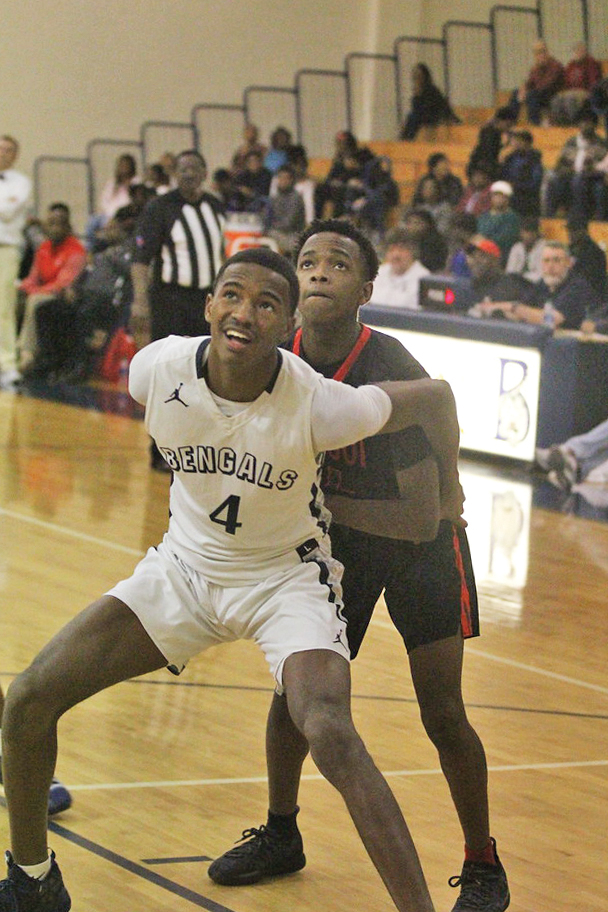 The COVID-19 pandemic nixed his and every other high school athlete's spring and summer competitive play. Instead of playing Amateur Athletic Union (AAU), Phillips practices every single day. Whether on the court doing drills with his AAU teammates on the Upward Stars Southeast team, or just alone working on his inside, outside, and transition games, the rising junior puts in work for the next game and beyond.
"I've got to stay ready for whenever the time comes," Phillips said. "Whenever that happens, I'll be ready to play."
Prep basketball aficionados think he's ready enough at his age for them to consider his NCAA Division One future. Phillips is ranked 32nd nationally in ESPN's most recent recruit ranking of the Class of 2022. Going into his third year with the Bengals, Phillips has 22 offers from Power Five schools, including Clemson, South Carolina, Iowa State (Where Blythewood teammate Tre Jackson plays), Xavier, Kansas, Nebraska, LSU, Georgia Tech, and DePaul.
With his college career more than two years away, Phillips said he can't focus on that attention. He's got to keep working. A skilled player under the net, Phillips combined height with speed to get rebounds and keep possessions alive last year. He wasn't as well-known for his game on the perimeter and in transition, so he's taken much of the offseason to ensure all three phases of the game are mastered for the fall and winter.
"That's what I've been working on, the outside jump shot, lots of ball-handling, lots of transitioning, making an all-around game," he said. "I think by the time the season comes I'll be able to play on all three levels."
For as difficult as social distancing and staying at home has been for high-school students and everyone else, Phillips said his daily schedule has actually become more disciplined. He woke up extra early for school and took online classes throughout the morning. The rest of the day, he said, was his—for practice and for workouts.
Phillips was talked about among sportswriters and recruiters alike as a freshman on a team that featured 5A First Team All-State player Jackson. Last year, when he was a sophomore, he led a team full of sophomores to a 19-11 record, finishing only with a loss on the road to the eventual 5A state champion Cavaliers. He averaged 19 points and had 14 double-doubles on the season.
"It was a pretty big role to lead this team," he said. "We had nine sophomores and it was a big challenge for us to come together as a team and for me to see if I could handle it. We played pretty well with the group of guys we had."
Blythewood had just four seniors on the team, only one of whom, Markel Samuel, started regularly. Center Donivan Range, on tap to anchor the team under the net, was out for the year with an injury. That left the Bengals future up to Phillips, nine other sophomores, and junior Stacey Shepard, to play one of the stronger schedules in 5A.
"All of us played really well together," Phillips said. "We knew each other really well, we played together on a lot of teams. We were playing with chemistry we've had since we were younger, so it really wasn't that hard."
Noting that chemistry going into 2020-2021, Phillips thinks everyone will come back stronger and ready for a solid run through the postseason.
"I'm really excited about it," Phillips said. "All of our team is coming back, and I feel like we've grown a lot and learned a lot. I think we'll be one of the best teams in the state."
And of his future after high school? Phillips said there's plenty of time for that.
"I'm just focusing on getting better," he said. "I get regular lessons from God, I listen with all the coaches, and I keep practicing. When the time is right to make a decision, I'll make my decision."