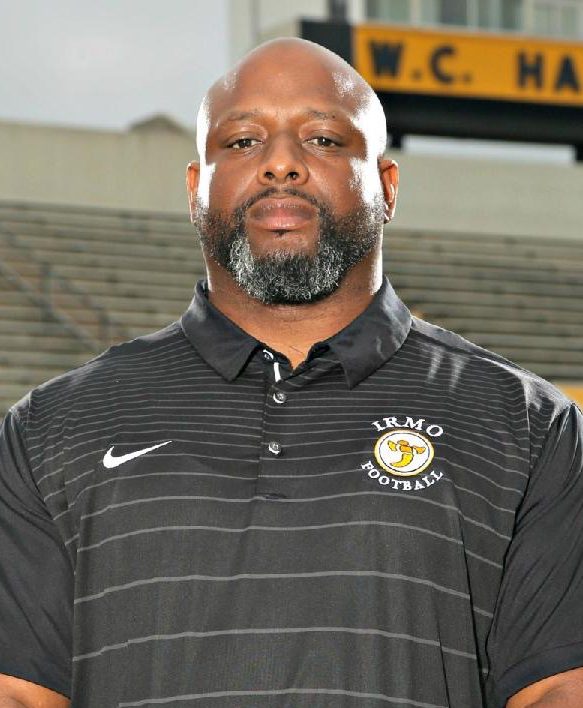 WINNSBORO – "We worked together for 19 years," former Griffin head football coach Reggie Kennedy said of his longtime assistant coach and friend Kelly Craig. "On the field it was business. I was his boss and he worked for me. Off the field, we were like brothers. And sometimes I was like his daddy."
Kennedy was reminiscing Tuesday evening following the sudden and unexpected death on Sunday of Craig, 47, who served as assistant coach for the Griffins last fall.
A member of the Fairfield Central class of '91, Craig played football for the Griffins and later at S.C. State University.
"He attended S.C. State on an academic scholarship and studied biology," his sister Janice McGriff told The Voice. "But he wanted to play football and walked on before his sophomore year and made the varsity team, number 83."
After college Craig coached high school football at several high schools before he came to Fairfield Central as an assistant under Kennedy. When Kennedy took the head coaching job at Blythewood High School in 2011, he took Craig with him, and then to Sumter and finally to Irmo. They worked together until Kennedy retired, though Kennedy later returned to coaching at Manning.
"When I went on without him, I really missed him, especially on the sidelines" Kennedy recalled. "He knew me so well, how I thought. It was hard without him. And the kids loved him. He gave them tough love when they needed it, and he gave them a ride home when they needed it."
Craig found his way back to Fairfield. He completed his first season back with the Griffins football program last fall. On Monday, Fairfield Central Football tweeted a tribute to Craig echoing Kennedy's sentiments.
"The Griffin family lost one of our beloved members, Coach Kelly Craig," the tweet said. "He was revered by players and fellow coaches within the profession. An admired figure in the community, he will be remembered for his lasting impact on others."
"Kelly made every kid he came in contact with think they could change the game and the world," family friend Kesha Gillens said.
Craig lived in the Lugoff-Elgin area with his wife, Kim, and their 14-year-old daughter, who plays volleyball at Lugoff-Elgin High School.
"He loved mentoring her and was looking forward to going to her games this year," McGriff said.
McGriff said her brother was not a blood brother, but that he grew up being raised jointly by his birth mother, Margie Sturdivant and McGriff's parents, Preston and Virginia Mack.
"He was like a real brother," she said. "He was a wonderful advocate for anyone less fortunate. He loved working with the kids at school, at church and with senior citizens. He loved to help people."
"He always stayed up with the players after they went on to college," Kennedy said. "He was just like that. I was in the hospital two weeks last winter and he came to see me every day. He really cared about people. He cared about me and supported me. He was always there. I'm going to miss him. But he won't be forgotten. Everybody loved him."
Craig was a member and trustee of Zion Hopewell Baptist Church in Blair and was a member of the men's choir and the gospel choir. He was also a member of Fidelity Lodge 33 and the Vicious Riders biker club.
Services are planned for Saturday but have not been finalized at press time. Palmetto Funeral Home in Winnsboro is assisting the family.