Mama's Kitchen and More Coming to Western Fairfield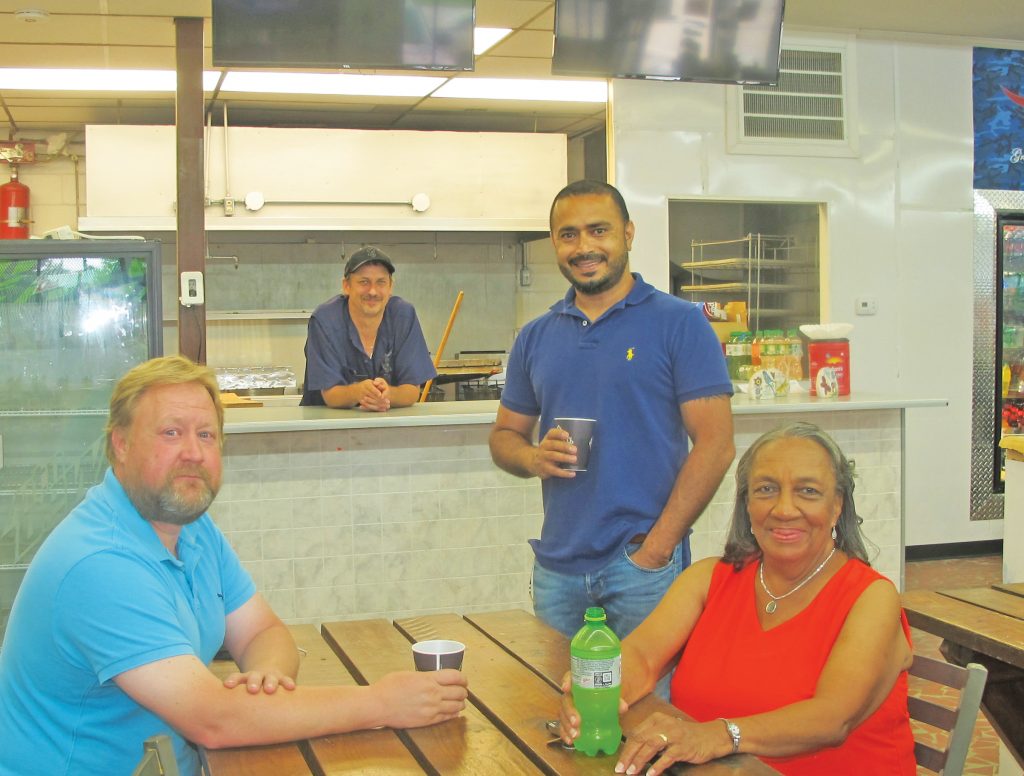 JENKINSVILLE – Western Fairfield County is seeing a spark of new life breathed into an old community favorite. Businessman Shawn Singh recently purchased and renovated a destination in Jenkinsville, popular for over 40 years – a convenience store known as Glenn's 6 to 10 and later Gill's 5 to 10.
It's now the American Eagle. The store thrived for years on the daily traffic streaming to and from the VC Summer nuclear plant. But when a portion of the plant shut down two years ago, so did much of the convenience store's customer base. The store struggled, changed owners, then closed.
After noticing the hole that the empty business left in the community, Singh felt the facility should not go to waste. He re-opened the Exxon station and began a complete renovation of the convenience store, adding a bait and tackle shop, Wi-Fi, a beer cave, multiple TVs around the store, music inside and out, groceries – including a fresh produce section and EBT – and updated restrooms.
In the next couple of weeks Singh will open Mama's Kitchen, a full service restaurant in one end of the building. A liquor store will also open soon.
"And as soon as the restaurant opens, we will start delivery service for not only restaurant orders but groceries and other items in the store," Singh said.
"As we were over here trying to decide whether to buy it, everybody who stopped asked if we served food," said Singh. "There is a high demand. There's a huge campground, not too far, and there was nothing for miles where there was good food, prepared fresh. So that was a big reason why we decided to open the restaurant."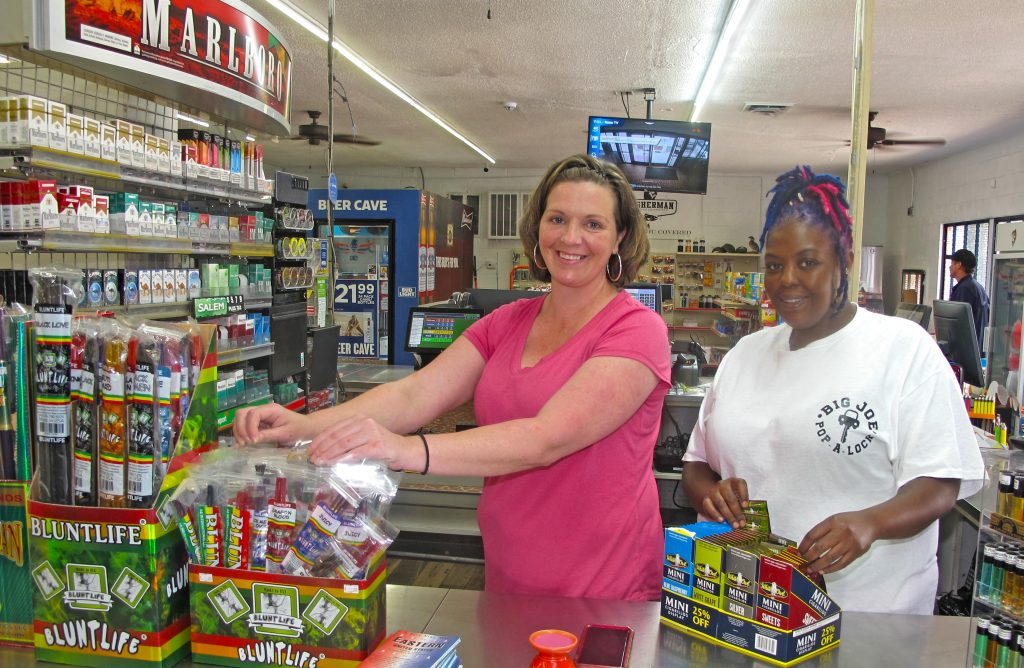 James Dyches will manage Mama's Kitchen, offering breakfast, lunch and dinner. He said the menu includes biscuits, grits, chicken waffle sandwiches, appetizers, fried chicken tenders, pizza, wings, hamburgers, cheeseburgers, vegetables and more. A daily special will feature either fried chicken, pork chops, fish or barbecue sandwiches, making it a full menu.
The nuclear plant is close by, as well as Lake Monticello and the reservoir. The proximity to the Broad River attracts fishers and hunters to the area. Singh is hoping families will enjoy dinner at Mama's Kitchen after a day of fishing at the lake or after church on Sundays.
"We didn't just open the place; we made a lot of improvements inside and out." Singh said. "We've invested a lot of time, effort, energy and finances into making it right. So, when people come in, they feel good about this place.
"We're not only wanting to serve people who live in the immediate area, we want people from 10, 15, 20 miles to come out here to eat," Singh said. "We wanted to create that kind of ambience."
Some of that ambience includes outdoor sheltered patio seating and lighting with picnic tables, benches and a fire pit.
The dining room capacity is 30 guests and boasts a fireplace, big screen TV, and a speaker/sound system in the ceiling.
"The dining room is going to be very nice and can accommodate private parties and meetings. Now, the people who live out here won't have to drive into Winnsboro for a nice dining experience," Singh said.
Hunting and fishing themed wall décor throughout lends a cozy feel.
"We offer top quality and low prices here," Singh said, noting that a gallon of milk at the Dollar Store costs $3.49. "We sell it for $2.99."
Singh said that he and his employees are looking forward to building new friendships and securing the support of the community as they serve the people who live in the surrounding area and work close by.
The American Eagle is located at 10627 State Highway 215 S., in Jenkinsville.
A ribbon cutting by the Fairfield Chamber of Commerce and grand opening are planned for September.