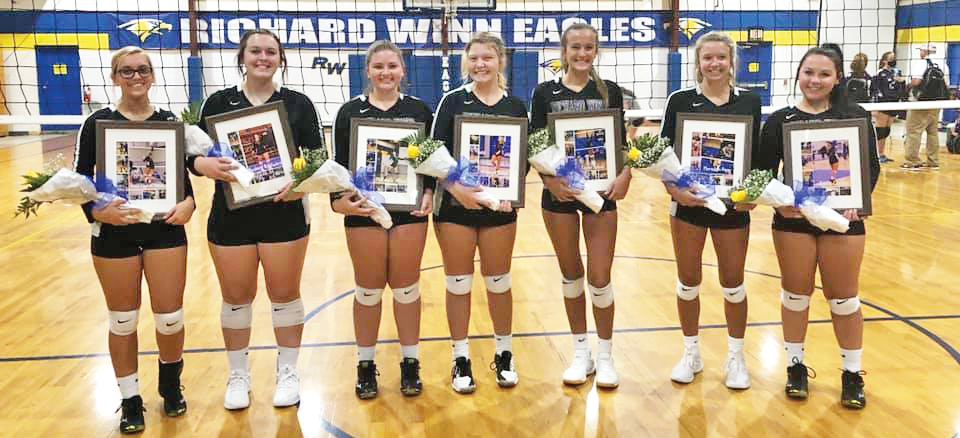 WINNSBORO – After a tough 3-0 loss at Newberry Academy last Thursday, the Eagles were back on the court at home Tuesday, playing host to region foe Anderson Christian School.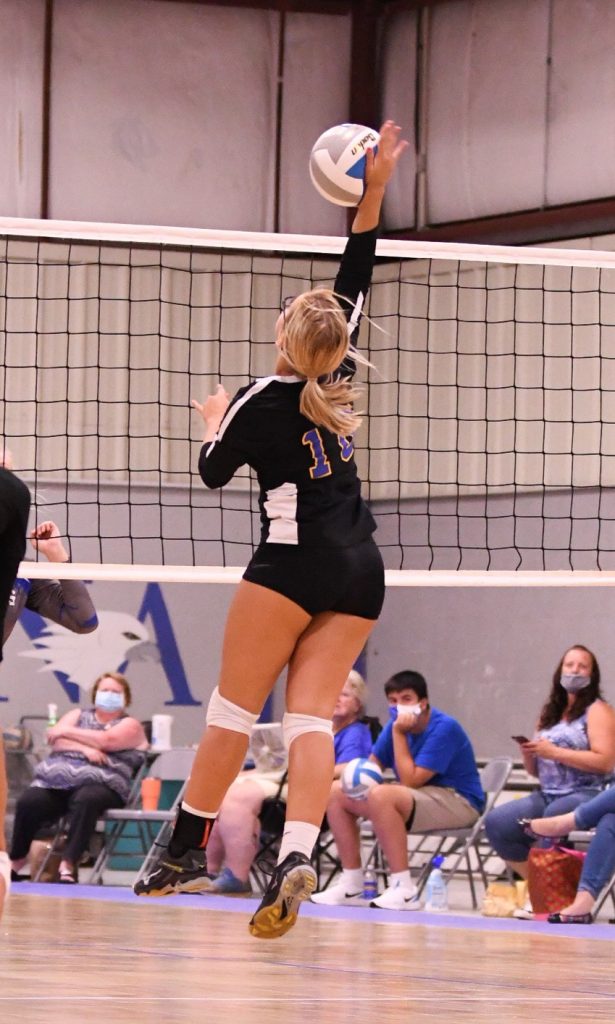 The Eagles took a quick 1-0 lead in Tuesday's match after a 25-7 score in the first game. They took game two 25-10 and game three 25-6 for their first region win of the young season. Statistics were not available at press time.
Richard Winn honored their seven volleyball seniors after the match: Sydney Boulware, Emma Castles, Kaeleigh Dukes Anna-Taylor Mathias, Taylor Spires and McKenzie Wilson.
The Eagles traveled to Newberry Academy last week for their first region game of the season. After falling 25-18 in the first two sets, the Eagles mounted a comeback in the third, but fell short by a 21-25 score.
Senior Meredith Pope led the Eagles with 9 kills, followed by Sydney Boulware with 6 and Taylor Spires with 4. Spires tallied four blocks in the match. Boulware, Lila Smith, and Emma Castles each picked up 8 digs. Pope was credited with six, Spires and Anna-Taylor Mathias had five each. Boulware had 15 assists. Mathias had 5.
The Eagles are back in action on Thursday at home against King Academy before a road game at Anderson Christian next Tuesday.