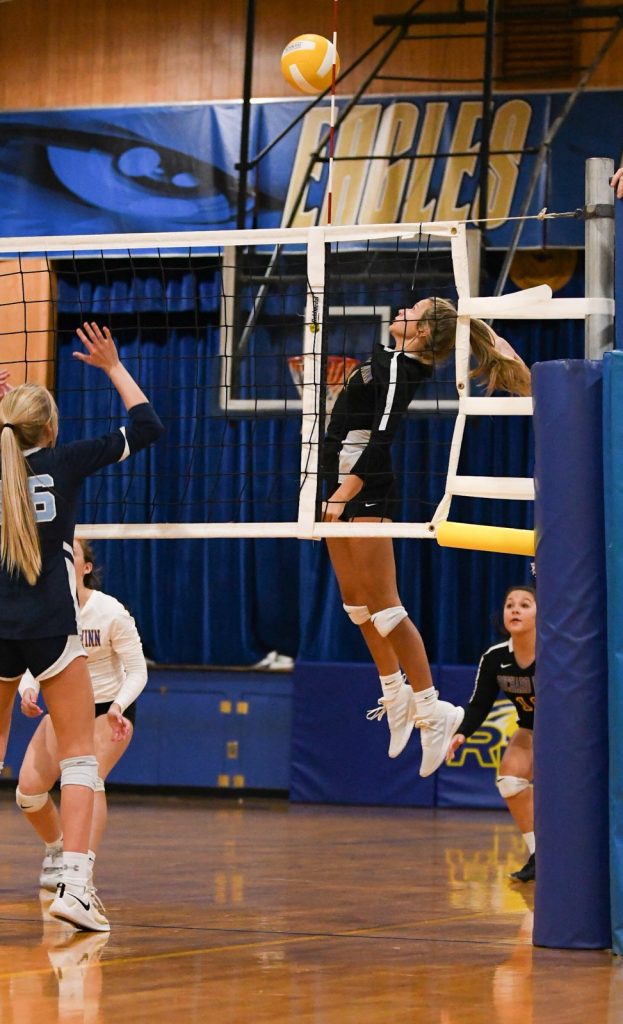 ANDERSON – Richard Winn moved to 5-2 on the season after Tuesday night's region win over Anderson Christian School. The Eagles took down Anderson 25-10, 25-20 and 25-6.
The win comes on the back of last week's conference win over King Academy. Richard Winn took the match in three straight sets with scores of 25-13, 25-10 and 25-18.
Senior Sydney Boulware led the Eagles with 7 kills, 17 aces, and 7 assists. Boulware also had 9 digs in the win. Meredith Pope tallied 6 kills and 10 digs. Taylor Spires added four kills, a block, and six digs. Anna-Taylor Mathias finished with two kills, six aces, five digs and four assists. Freshman Meagan Brigman tallied two blocks and two kills.
The Eagles face conference foe Laurens Academy tonight.