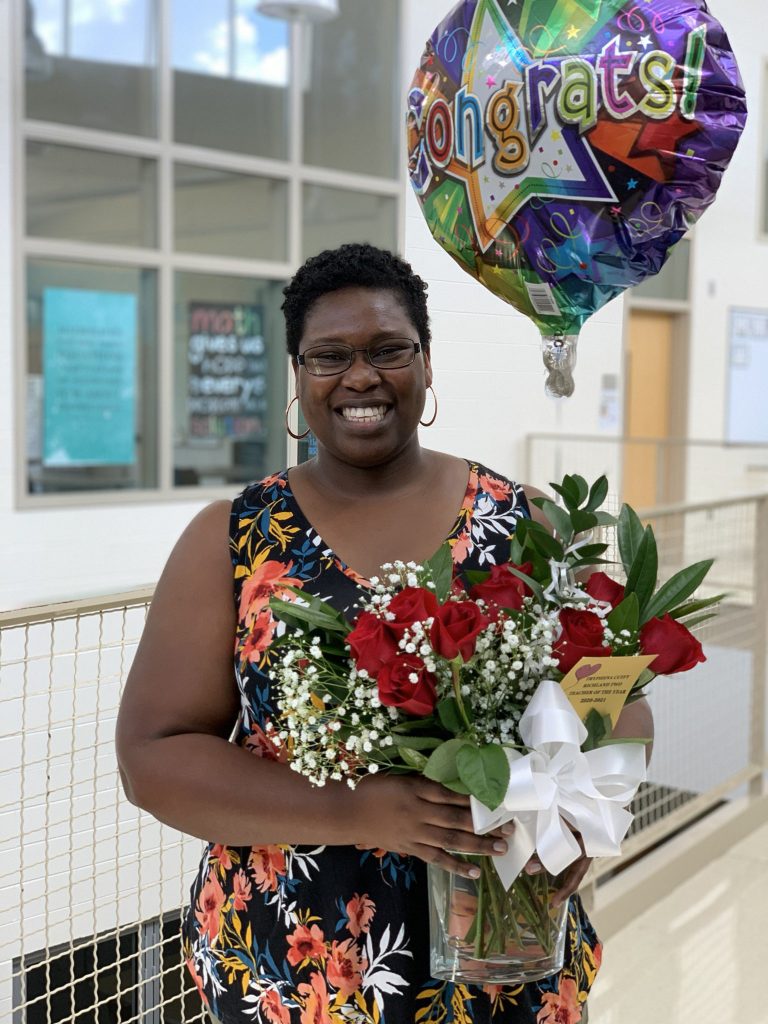 BLYTHEWOOD — In a surprise classroom visit today, Richland School District Two Superintendent Dr. Baron R. Davis announced the 2020-2021 District Teacher of the Year. Davis visited the classroom of Tryphena Cuffy virtually to make the announcement. Cuffy, a sixth grade teacher at Muller Road Middle School, was one of five finalists competing for the award. She teaches science in the Leadership Academy at Muller Road.
The other finalists for the award were Keely Hitchings, Ridge View High; Samantha Rainwater, Richland Northeast High; Wautausha Taylor, Longleaf Middle, and Tonya Williams, Forest Lake Elementary.
Cuffy holds a Bachelor of Science in General Biology with a focus on Molecular Biology from the University of the Virgin Islands; a Master of Science in Interdisciplinary Studies with a concentration in Genetics from the University of Iowa; and a Master of Education in Curriculum and Instruction from the University of Phoenix. She is a recipient of the National Science Foundation Historically Black Colleges and Universities-Undergraduate Program Award and National Institutes of Health MARC (Minority Access to Research Careers) Scholar.